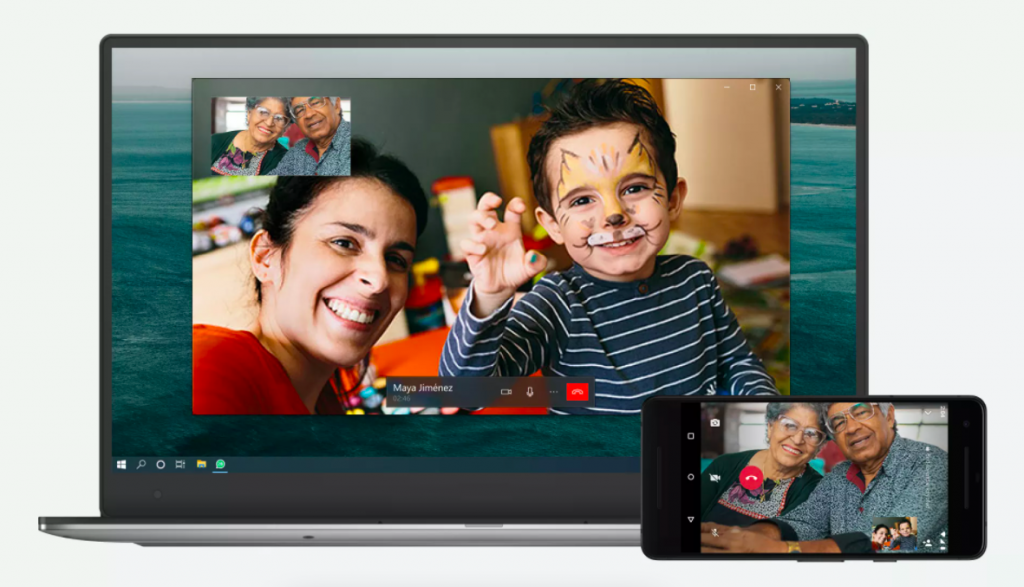 In a recent development, Whatsapp has started rolling out the audio and video calling feature to WhatsApp's desktop app.
Whatsapp says that the feature is initially available for one-to-one calls in the desktop app and will be expanded to group calls in the future as well.
According to the company, both the voice and video calls on Whatsapp Web will be end-to-end encrypted, assuring that WhatsApp can't hear or see them, whether you call from your phone or your computer. It's worth noting that the company is testing this feature for quite some time with very few users.
The Whatsapp Desktop calling is supported on
Windows 10 64-bit version 1903 and newer
macOS 10.13 and newer
Whatsapp also adds that its new calling feature will work on both portrait and landscape orientation, appears in a resizable standalone window on your computer screen, and is set to be always on top so the user can keep the conversation on while they work on the browser tab or stack of open windows.
"Throughout the last year we've seen significant increases in people calling one another on WhatsApp, often for long conversations. Last New Year's Eve, we broke the record for the most calls ever made in a single day with 1.4 billion voice and video calls. With so many people still apart from their loved ones, and adjusting to new ways of working, we want conversations on WhatsApp to feel as close to in-person as possible, regardless of where you are in the world or the tech you're using," says Whatsapp in blog.