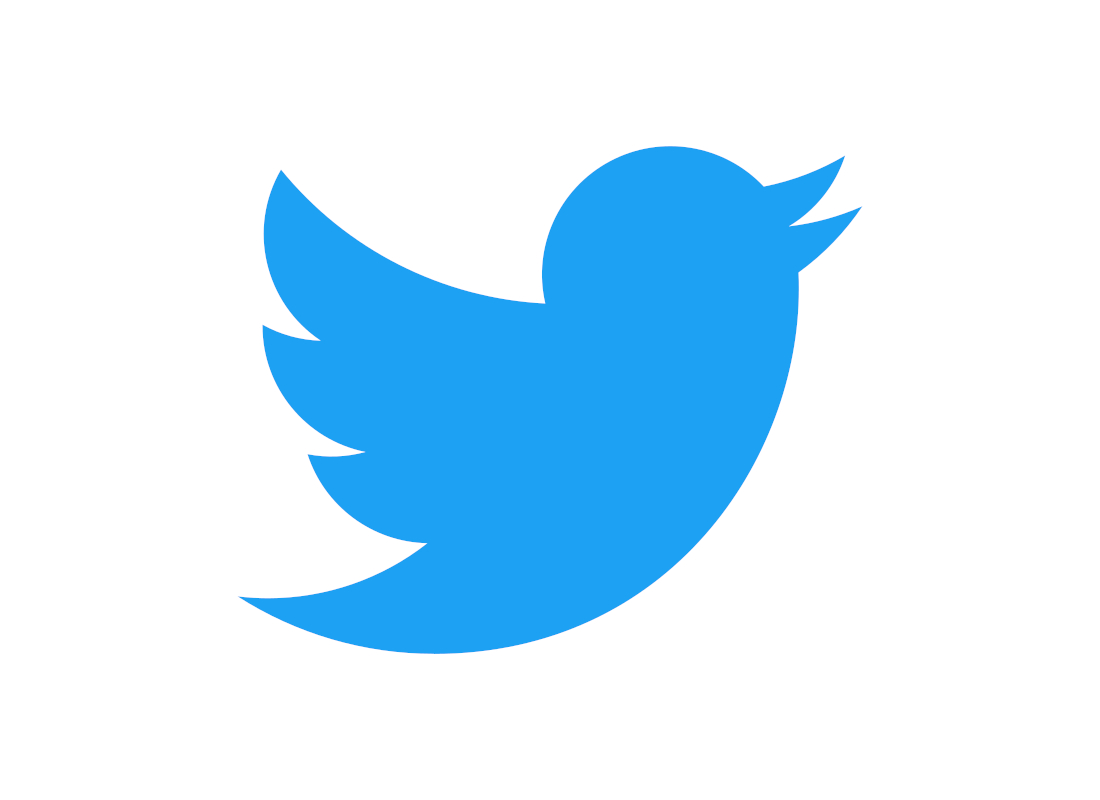 Twitter has released their earnings report for the 4th quarter of 2020, revealing that the company earned a revenue of $1.29 billion, which in an increase of 28% compared to Q4 2019. The company saw their average monetizable DAU grow by 27% YoY, reaching 192 million. GAAP operating income was $252 million compared to $153 million a year ago and GAAP operating margin was 20% compared to 15% in Q4 2019.
Advertising continues to be the main source of revenue for Twitter, contributing $1.15 billion in Q4 2020, which is an increase 31% YoY. The rest $134 million came from data licensing and other, which amounted to an increase of 9% YoY. The revenue for the total year 2020 was $3.69 billion, which is a growth of 19% YoY.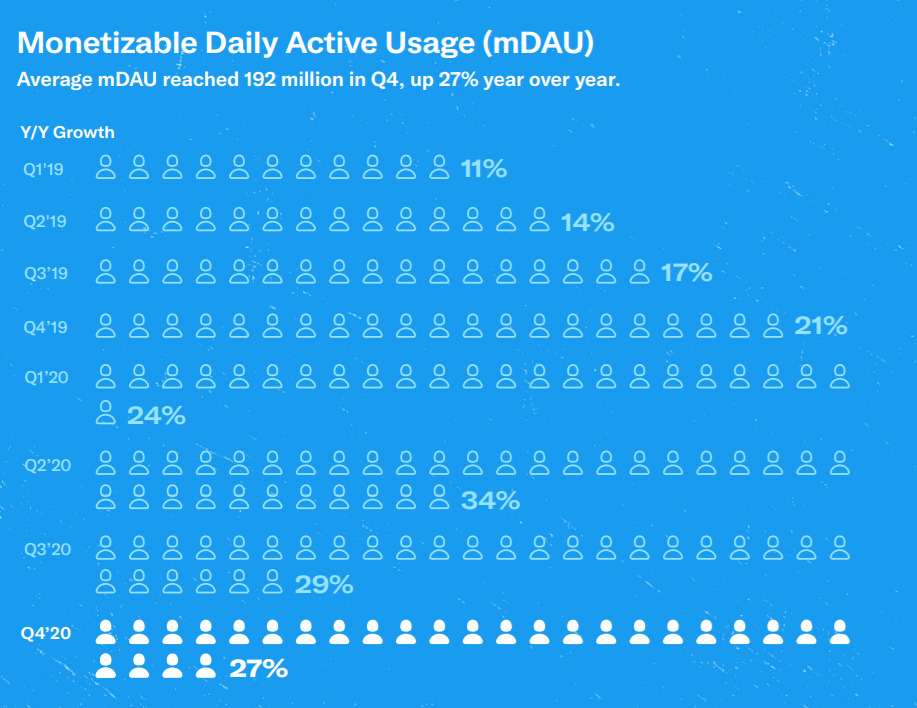 Their mDAU grew from 152 million in Q4 2019 to 192 million in Q4 2020, of which 37 million were from the US and 155 million from the rest of the world. Net income for Q4 2020 was recorded at $222 million, for a net margin of 17%.
Commenting on the report, Jack Dorsey, Twitter's CEO said:
2020 was an extraordinary year for Twitter. We are more proud than ever to serve the public conversation, especially in these unprecedented times. We reported a 27% year-over-year increase in mDAU in Q4 2020, reaching an average of 192 million. Our product changes to date are promoting healthier conversations for those who use our service, including advertisers and partners, and we are excited about our plans to continue innovating in 2021.