iPad Mini deals are dropping more frequently than ever these days, especially seeing as the line hasn't seen a refresh since 2019. That means you'll usually find some cash shaved off the iPad Mini price these days, and we're bringing you all the biggest savings from across the web right here.
The latest iPad Mini price starts at $399 / £399 / AU$599, which does come in considerably more expensive than the latest 8th generation flagship release. So, why grab an older and more expensive model? 
At this point, it's all about that form factor. iPads have been growing in size over the last few years, which means the smallest device outside of the Mini range will take up over 10-inches of your bag space. If you're after a smaller device to easily slot into smaller pouches you'll want to take a look at the iPad Mini deals just below. 
There are cheaper 7-inch tablets out there, however with Apple's excellent OS and Retina display on this machine, it's certainly in its own class. So, here are all the best iPad Mini prices available right now – but if you are after something a bit bigger, be sure to check out our regular iPad deals page.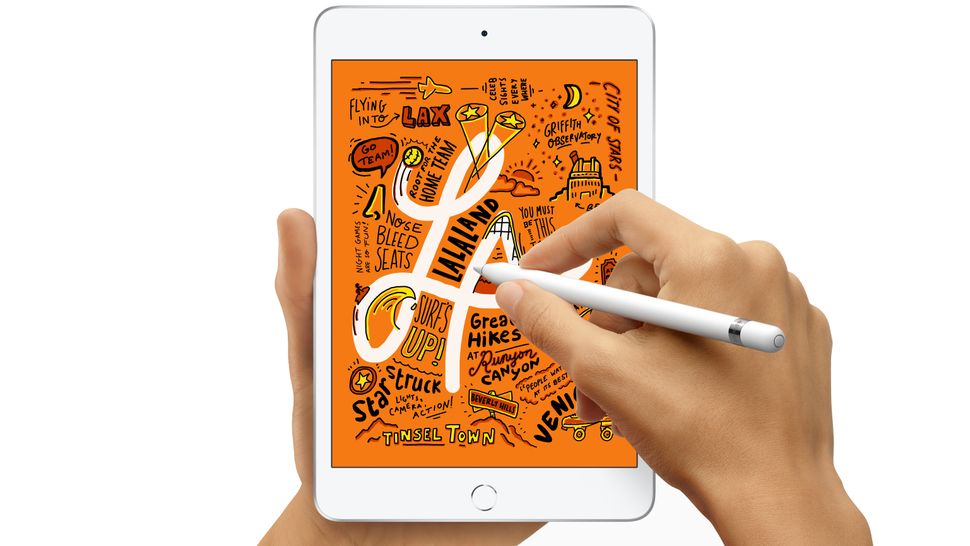 The 2019 iPad Mini came with a starting price of $399 / £399 / AU$599. Of course, the device itself benefited from upgraded spec and a better screen over the older models, although you'd be forgiven for not seeing much difference in the look of the device.
The updated Retina screen has a 2048 x 1536 resolution, which is seriously intense for a 7.9-inch screen. The battery will keep you going for a superb 10 hours of  web surfing and media playback. You're getting the A12 Bionic Chip under the hood, first seen on the iPhone X – so nothing too old to run the latest iPad OS. If the regular iPads are a bit too big for you, but you want something bigger than your phone for long reads, browsing the net or watching video content, the latest iPad Mini is going to take some beating as one of the best devices you can get.
You'll also be able to use the Apple Pencil with the iPad Mini 5, so it might be worth checking out the cheapest Apple Pencil prices and deals available now. 
Is the iPad Mini price worth it?
If you're going for performance and display quality, the iPad Mini might not be the tablet for you. At a good deal more than the latest 8th generation iPad, you're going to be picking up older specs for more cash and that's never a good thing. However, if you prefer that smaller form factor over the larger 10.1-inch devices making up the rest of Apple's tablet line up, then the iPad Mini is your only option. 
That A12 Bionic chip will still hold its own today, and the entry level 64GB RAM is also double that of the 8th generation iPad which is, in itself, a pretty serious consideration. To get that level of storage on the newer releases you'll be paying just over $400 / £400 for a 128GB device. If you don't quite need that much room, then, the iPad Mini is a worthy investment.
When can you find iPad Mini deals available?
iPad Mini deals are usually an ongoing affair, with a few dollars or pounds shaved off the original MSRP at a range of retailers. However, you'll find more significant discounts during bigger sales periods – in particular September's Back To School discounts and over Black Friday and Cyber Monday in November.