Black Friday deals are continuing to drop early, with the launch of Walmart's second early Black Friday sale today. Black Friday 2020 doesn't officially start until Friday, November 27, but there are already some excellent discounts on everything from laptops and TVs to home items and beyond. 
To help you sort through the chaos, we're curating all the very best Black Friday deals of 2020 here on this page. More and more offers are going live every day, though, so bookmark this page and keep checking back. 
If you're wondering why retailers are launching their Black Friday sales so early this year, one reason is Amazon kick-started the fall sale season with Prime Day, creating a chain reaction with other retailers following suit. However, there are also serious concerns around long shipping times this year, and with an incredibly competitive online marketplace as well, it's easy to see why retailers want to give you a head start on your seasonal shopping and are scrambling to launch their Black Friday deals early.
So should you buy these Black Friday deals now – or wait? Well, while in many cases we expect to see the very best Black Friday deals on Black Friday itself, we're already seeing some huge discounts and competitive offers. If you see a product you want on sale here, and it's within your budget, our advice is to buy it while you can – there's no guarantee the deal will return or stock will last. 
One thing is clear: Black Friday 2020 will be like no other. Read on for our pick of the very best Black Friday deals you can buy now – and don't forget we'll be updating this list daily, so bookmark this page and keep checking back. 
Black Friday deals: quick links
The best Black Friday deals you can buy now
The best Black Friday TV deals
Check out today's best Black Friday TV deals, which are already offering excellent prices from popular brands like Samsung, LG, and TCL. Retailers like Best Buy have launched early sales with decent discounts on premium sets, and you'll find Fire-enabled displays starting at just $139.99 from Amazon. If you're on the hunt for a cheap set, we recommend waiting for Walmart's early Black Friday sale, which promises a 65-inch 4K TV for $228 starting November 4.
The best Black Friday tablet deals
Amazon has already kicked things off with discounts on the all-new iPad and iPad Pro, and we're expecting to see record-low prices on older models during this year's November event. If you're after Fire tablets and Kindles, we saw the lowest prices yet during Amazon Prime Day, so we're hoping the retailer will match that at this year's sale. 
The best Black Friday laptop deals
Black Friday is a perfect opportunity to upgrade your machine, and we're already seeing excellent laptop deals. Dell's Black Friday sale is happening now with decent discounts on its popular models like the XPS 13 and Inspirion 500. You can also pick up cheap Chromebook deals at Walmart right now with prices starting at just $239, and Best Buy is offering excellent savings on a range of laptops during its early Black Friday sale. If you're after a Macbook, we recommend holding off as we normally see the biggest discounts from Amazon's official Black Friday sale.
The best Black Friday headphone deals
Black Friday headphone deals are already underway with Amazon offering the AirPods Pro down to their lowest price of $199.99 and Walmart advertising the 2nd Generation AirPods on sale for just $99 starting November 4. Best Buy and Walmart are currently offering discounts on Bose and Beats, and we're hoping to see those prices drop further as we get closer to the big day.
The best Black Friday smartwatch deals
Black Friday smartwatch deals are always a popular category, and we've already spotted a fantastic deal on the all-new Apple Watch 6, which is marked down to its lowest price yet. If you're looking to pick up the cheaper Apple Watch 3, we're hoping to see the Series 3 watch set a new record-low price and if you're after a more fitness-focused smartwatch, we expect to see the biggest discounts from brands like Fitbit as we get closer to the November sale. 
The best Black Friday gaming deals
While we've seen the sought-after Nintendo Switch in stock recently, we've yet to see discounts on bundles or the console itself, so we're hoping to see rare price cuts during the Black Friday 2020 sale. We also expect to see big discounts on the PS4 and PS4 Pro with big savings on bundles thanks to the PS5 that's set to release on November 12.
The best Black Friday smart home deals
We saw record-low prices on Amazon's best-selling smart home devices during Prime Day, and we expect those prices to come back during the retailer's Black Friday sale. Amazon is still offering Prime Day prices on Echo bundles, and if you're interested in Google devices, you can find the Google Nest Hub and Mini already on sale at Walmart.
The best Black Friday kitchen deals
Black Friday kitchen deals offer some of the best prices of the year, and we've already spotted some fantastic offers on popular kitchen appliances from brands like Keurig, Instant Pot, and Ninja. We expect more stellar deals as we get closer to the November sale with huge savings on popular gifts like air fryers, coffee makers, and crockpots.
The best Black Friday Vacuum deals
Black Friday home deals bring big savings on best-selling vacuums, and you can already find discounts on popular robot vacuums from Walmart and Amazon. If you're on the hunt for an upright vacuum, Walmart's early Black Friday sale advertises several selections starting at just $29 starting November 4.
The best Black Friday mattress deals
The best Black Friday software deals
Black Friday deals: what to expect
Black Friday 2020 should continue last year's trend of not just offering discounts, but offering discounts on items you'll actually want to buy as retailers jockey for more limited wallets against fiercer online competition this year. There was some fierce competition between Amazon, Walmart, B&H Photo and Best Buy last year, and that's a good sign given payday will fall after Black Friday in 2020.
According to Adobe Analytics, 2019 saw a near-20% uplift in traffic for those searching for savings on their holiday gifts, and with Deloitte recently publishing a report suggesting an uptick in seasonal sale interest from 1% to 1.5% (as opposed to the 4.1% increase of 2019) retailers are going to need to stand out from the crowd this year.
The biggest Black Friday money makers a year ago? Toys were the most-purchased category, and the Nintendo Switch sales took home the lion's share. However, the PS5, Xbox Series X and Xbox Series S are going to impress people in November 2020 (though Black Friday deals on those new consoles may be slim).
The best Black Friday deals often come from retailers that can afford to lure you to their online store with, for example, an Apple iPad deal for $250, and convince you to add other more profitable purchases to your shopping cart. Walmart and Target both had that Black Friday deal last year, and it sold out within minutes.
In 2020, we're expecting similar iPad deals to hit the market, and be just as popular, with this year's releases already being discounted at Amazon and the 2018 iPad Pros starting to show their age even more. 
In fact, Apple products sell more on Black Friday than any non-iPhone launch day. That's not shocking news with last year's $400 cashback on an iPhone 11, lower prices on AirPods and Apple Watches and MacBook / iPads being cheaper than ever before. These offers were incredibly popular last year, and with many of those products already seeing Black Friday-beating prices in 2020, we're expecting big things from these luxury lines in 2020.
It's not a surprise that Apple launches new iPhones in September to discount them (just a little bit) by Black Friday and Cyber Monday – although this year, the iPhone 12 delay might be an issue. This mostly happens through US carriers and BYGO Free deals, with some lovely cashback options last year as well to really sweeten the pot.
We also saw Dyson being popular for Black Friday last time around, DNA kits a surprise package and we even saw great discounts on power tools as well. Beauty products and non-electricals should continue to increase in popularity as more brands and retailers look to take advantage of the Black Friday interest, particularly online.
So what does this tell us for Black Friday 2020? Well, as mentioned with the new consoles incoming, the current range of PS4, Xbox and Nintendo Switch deals will be improved. 
Apple's AirPods Pro are mature in the market now, so we're expecting big discounts there (far more than the $15 drop we saw last year) and the standard 2019 AirPods might even creep closer to $100, which would be a great saving and see Apple clean up on something that could be popped into a (fairly affluent) stocking.
However, there's nothing this year that suggests the likes of Instant Pot, TVs, laptops (which were huge this year too) along with Amazon's best own-brand products won't be the things to wait to buy on Black Friday 2020 – so expect more of the same and time your top purchases accordingly.
When will we see the official Black Friday deals?
Good question. With a move to the competitive arena of online sales, we're going to be seeing more retailers on the web than ever, and with Amazon leading the charge there's going to be some fierce price wars over the next few months. That will likely work in your favor, with plenty of retailers vying for the lowest price on the latest gadgets. 
That means we might see Black Friday deals happening far ahead of the scheduled November 27 start date. You'll want to get prepped early, then, and we can help by bringing you all the latest Black Friday 2020 information as it happens right here. We're showing you where to shop, what to shop for, and when to get that credit card ready to make sure you don't miss a single saving this year, so keep this page bookmarked throughout the next couple of months. 
Don't believe the hype that says 'Black Friday is cancelled.' Its deals will just be online and spread out instead of narrowly launching in a single weekend, according to Best Buy and other retailer's plans, and retailers are supporting Green Monday 2020 on December 14, for last-minute deals before Christmas.
However, it seems that Black Friday deals will look different this year, with the US's brick and mortar retailers like Walmart, Best Buy and Target, all giving their staff Thanksgiving off this year in order to avoid foot traffic amid the global pandemic. 
We'll see the best deals moving online, then, with these more traditional stores competing against the low prices and already well developed infrastructures of the likes of Amazon and eBay. Walmart Plus, for example, launched on September 15 as a way to drum up its online retailer business ahead of Black Friday.
All of this is going to make Black Friday online deals all the more important. You'll have a better chance of finding Black Friday AirPod deals at home more sitting in your PJs more than waiting in line outside of a physical store. 
When is Black Friday 2020? And what is it?
Black Friday, for the tiny amount of people that don't know, is the Friday immediately after Thanksgiving when retailers begin the holiday shopping season. It was based around the aforementioned "doorbusters", discounts so impressive that bargain-crazed customers will try to break the doors down before the shop opens – although that won't be the case this year with social distancing.
The actual date shifts every year, by the day of the week stays the same: it's always the Friday after Thanksgiving, and like last year it's later in the month of November.
The official Black Friday date is November 27, 2020, meaning it's close to Christmas again (under a month before Christmas Day), and that gives you less time to shop online. 
That may not seem like a big deal today, but you'll have to factor in waiting on the best deals, pouncing on the lowest price, and factoring shipping wait times.  
As we've highlighted, Black Friday weekend isn't just a four-day affair, and deals don't necessarily follow the normal pattern of prime products to be unleashed – you can see new TV deals in the small hours of the morning or a brilliant wearable price slash just after the Thanksgiving turkey is prepped, so shoppers need to be more flexible than ever.
With the outbreak causing retailers to be less specific in their timing for unleashing deals, it could be harder than ever to spot when a new, impressive deal appears.
The origin of Black Friday: a history lesson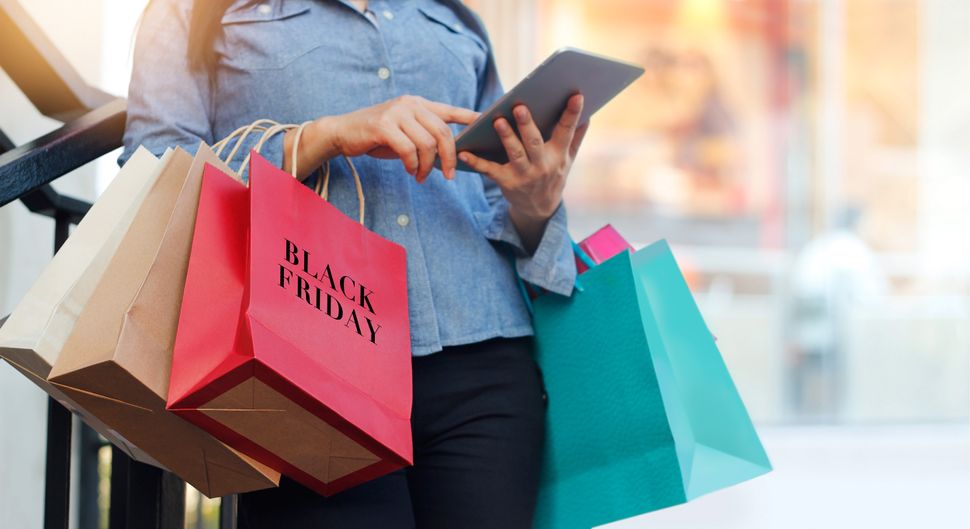 Let's take a Black Friday history lesson: the first known mention of Black Friday related to this shopping experience was in November 1951, when the journal Factory Management and Maintenance used it to describe people calling in sick the day after Thanksgiving so they could have an extra day off work. 
At the same time US police were using the phrases "Black Friday" and "Black Saturday" to describe the horrendous traffic that occurred at the beginning of the pre-Christmas shopping season. 
In 1961 there was a movement from the local government to change the shopping season to "Big Friday" and "Big Saturday", but it never caught on, and the notion that it was the time when retailers moved 'back into the black' was seen far later and clearly an attempt to bring positivity to the term.
Will Black Friday 2020 be different?
Best Buy, Walmart, Amazon and Target have a habit of stretching the saving across multiple days preceding the classic four-day window, posting Black Friday ad leaks in October and early November. 
Trust us when we say we'll be monitoring the Black Friday ads hard this year, and giving you all the information as they drop.
The first signs of price drops come from these ad leaks, usually through major US newspaper print outs. Black Friday ad scans make their way online, giving you a heads-up on what to buy, how much to spend and where to shop.
This means Black Friday is more than just a one-day sales frenzy, or even an extended weekend tradition. It's going to be a whole month of savings in 2020, if you know where to shop and when to hit that checkout button. If you're savvy, it's the best time of the year to shop, and you can save a lot of money.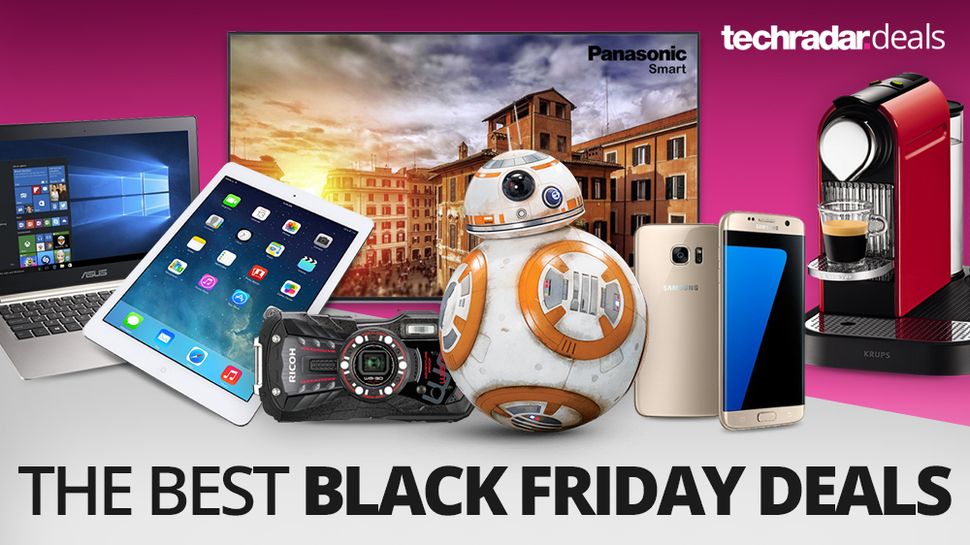 Will Black Friday 2020 be different in any way?
US retailers are looking to minimize their footfall over Black Friday 2020, with Target already announcing that its stores will be closed over the busiest shopping weekend of the year. Walmart is yet to announce store opening times, and other stores are looking likely to reduce their in-store capacity or hours as well. That means this year's Black Friday deals will be a largely online affair, so how will that impact the prices you'll be paying in November. 
There's a number of forces at work here, that all point to cheaper Black Friday deals in 2020. Firstly, retailers are keen to make a splash this holiday period, to make up for lost revenue over the pandemic and during lockdown periods. While items like laptops, webcams, monitors, and video chatting devices saw a surge over the spring and summer, retailers lost out on valuable footfall amid lockdown and impulse purchases as a result of economic uncertainty. 
That economic downturn is still very much in swing, and with shoppers unable to part with as much cash this year, retailers looking to line their margins with a seasonal sale push will need to do so at lower prices to entice consumers less willing to spend big in 2020. 
Plus, as Black Friday deals move online, traditional brick and mortar retailers are going to be competing against digital giants like Amazon, eBay and even Newegg. That's significant because these stores have built up vast infrastructures to deal with high site traffic, speedy shipping, and automatic price matching in some cases. And, with warehouses already set up to cheaply store goods, these retailers already have the edge on price as well. 
As the likes of Best Buy try and compete with this level of online sophistication, then, we may see prices drop even further from all retailers as a result. 
Are Black Friday deals real?
Generally speaking, yes – although there are two kinds of deals. The first has been pre-agreed between brands and retailers, so they're not as off-the-cuff as you might expect. 
The other is sudden price drops, whether that's an algorithm working out the best way to attract users to buy (as brands like Amazon often will) or just the big names price-matching one another, or pushing the price down further as they look to be the big winner. (We saw something similar with iPads in the US).
As with any sales event you'll see a mixture of bargains, discounted end-of-line stock and strange things found in the back of a warehouse somewhere. In 2016, consumer magazine 'Which?' accused retailers of some pretty dodgy behavior.
You might notice that some items are cheaper after Black Friday – even as soon as Cyber Monday. But those are part of the natural Christmas discounting period, and our advice is to always grab a deal if you like it, and be prepared to return if it drops lower.
Where can I find the best Black Friday deals?
As mentioned, you'll find the best options if you bookmark this page right now – there will be deals from the beginning of November 2020, and we'll be bringing you the best of them, those that we think are worth checking out, the second that we see them flash up.
How do I get the best Black Friday deals in 2020?
Homework really helps. Some retailers up prices from August through to October so they can offer supposedly amazing discounts on Black Friday, so don't be fooled by such moves. 
They're particularly prevalent in expensive consumer electronics such as TVs or laptops with product numbers rather than names, with products that were dropped down to a great bargain price suddenly being pushed back to their MSRP again. 
It's also a very good idea to be flexible: for example, if you fancy a Samsung UHD TV it's best to think about the features you want rather than a specific model number: the BRV553ABD34-82C-9218-X may not be discounted on Black Friday 2020, but an almost identical set with the specification you want probably will be.
So do your research on what matters and we'll do our best to give you the right comparison needed.
However, don't be fooled into thinking that something that looks like a five star set is the same but cheaper – certain elements (often with regards to screen quality or image processing) won't be as high quality to achieve that lower price point.
Can I get cashback on Black Friday deals?
Sometimes, yes. Your debit card or credit card may offer cashback on purchases. It's definitely worth looking into, not just for Black Friday 2020 but for any online shopping, when you'll be spending the most online.
Am I protected when I buy on Black Friday?
In general, you should be just as protected as you are when shopping any other time of the year. You'll want to check on return policies and warranty periods, and you should also make sure you're shopping at known retailers you trust. 
While many deals can seem too good to be true on Black Friday, landing on an unfamiliar website claiming to have a product for pennies on the dollar is a good sign you're in the wrong place.
Remember that using your credit card also can offer a level of protection, so as long as you have the means to pay it back straight away, using this method can give you more peace of mind. 
Many credit cards can help you contest payments if you never receive a product, and some even offer extended warranties on products beyond the one included from manufacturer or retailer.