Samsung Dropship file sharing app launched for Android and iOS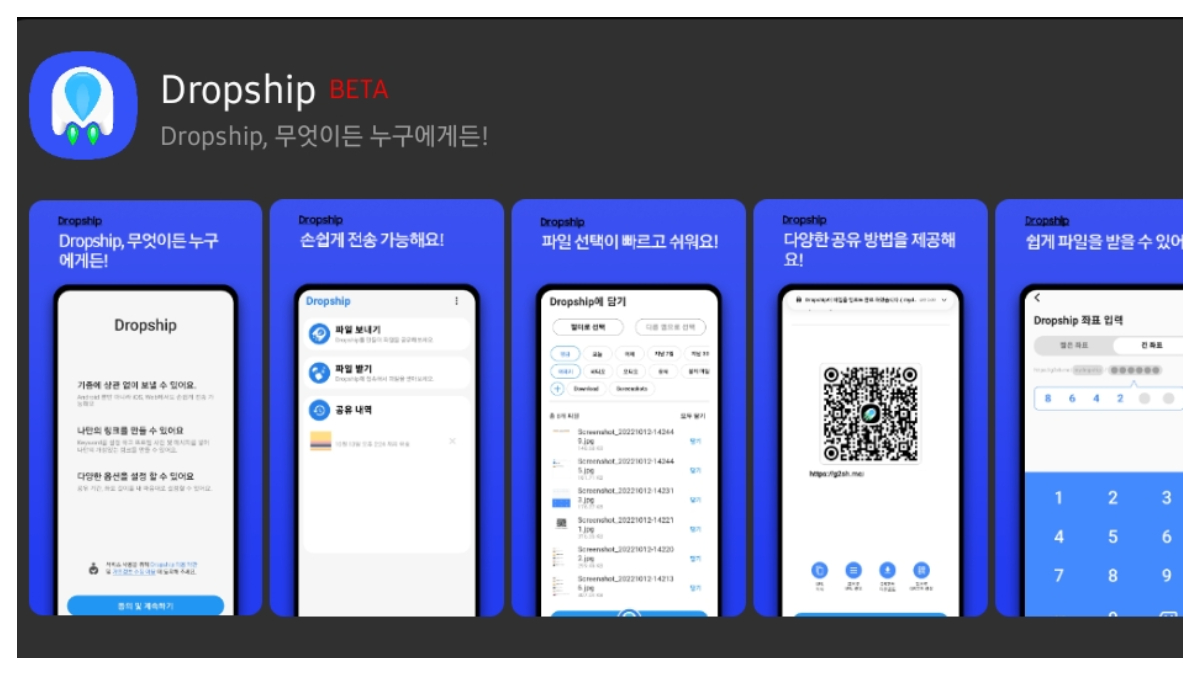 Dropship, a new and simple file-sharing tool from Samsung, was quietly unveiled. The new Dropship software is accessible as a new Good Lock unit and operates with the help of Samsung's Quick Reveal app, which is quite popular among Galaxy users. IceUniverse, a tipster, did share some screenshots of the app on Twitter today.
Following the release of the Camera Assistant App, the newest addition to the One UI 5 Good Lock suite, Dropship, delivers a refreshing experience when it comes to the sharing of files across several devices. The app description says that the new Dropship app makes it easy to share files across multiple platforms, such as Android, iOS, and the web.
Dropship App – Key features include:
Platform-independent: It can be easily transmitted not only on Android, but also works on iOS and the web.
Create your own shared link: You can create a sharing link with your own unique keywords, and also instert your profile picture and message.
Set various options: You can set the validity period and time as you like.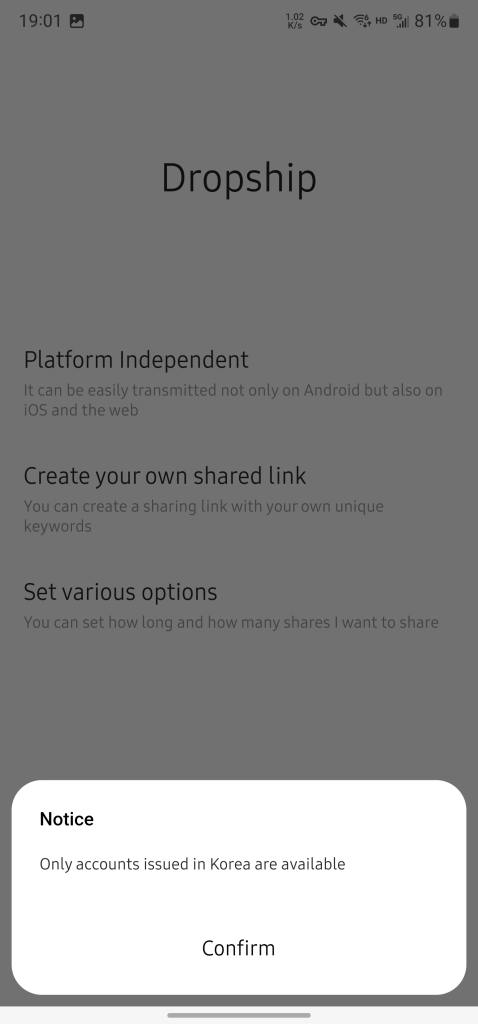 Availability
At this time, the Samsung Dropship app can be downloaded through the beta channel and is accessible to customers in Korea. It is available for Android through the Samsung App Store and is available from Apple Store for both iPhone and iPad.
It is anticipated that the firm will, in the near future, broaden the availability of the feature to include more Galaxy users who have upgraded their smartphones to the stable One UI 5.0 version based on Android 13.