Realme M1 Sonic Electric Toothbrush Review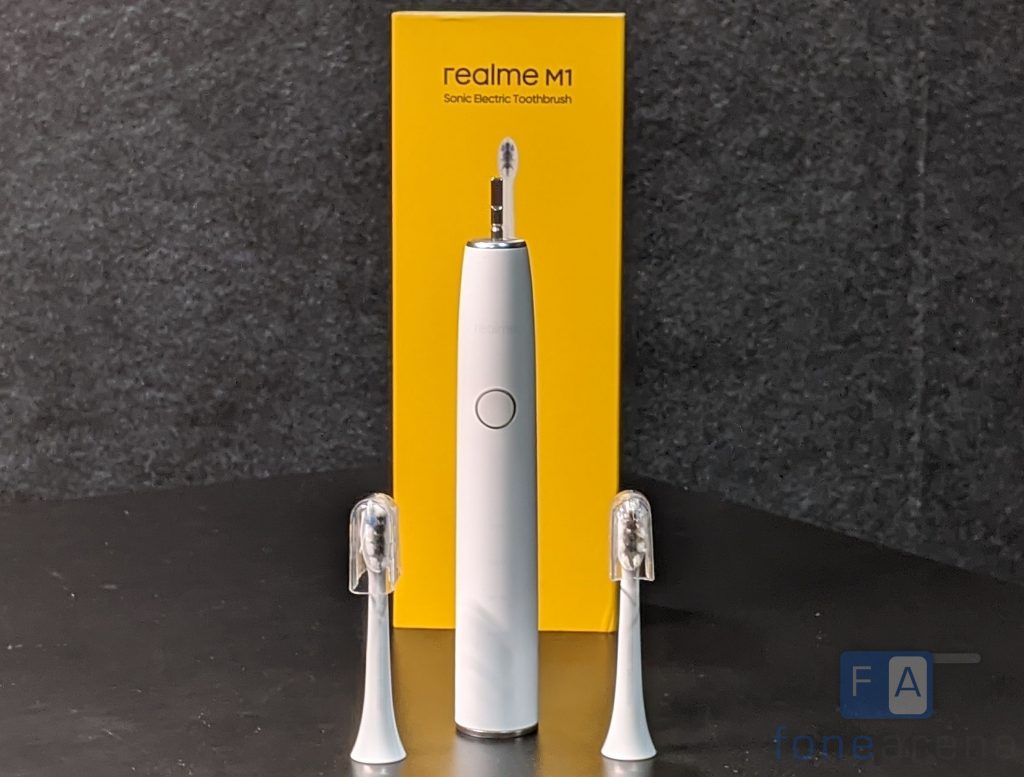 Realme recently ventured into the lifestyle ecosystem with various products including Adventurer Luggage, Tote Bags, sweatshirts, and much more after Xiaomi. Recently, the company expanded its portfolio in India with the launch of M1 Sonic Electric Toothbrush at Rs. 1,999.
Powered by an advanced sonic motor from LEBOND, the brush can vibrate up to 34,000 times in a minute. According to various studies, the Electric toothbrush clean teeth and gums much better than a manual toothbrush. Also, people who use electric brush have healthier gums and less tooth decay.
Well, I used the Realme's latest M1 Sonic Electric Toothbrush for a week to find out what's so special about the electric toothbrush. Here're my thoughts about it.
Note: I have never used an electric toothbrush before.
Design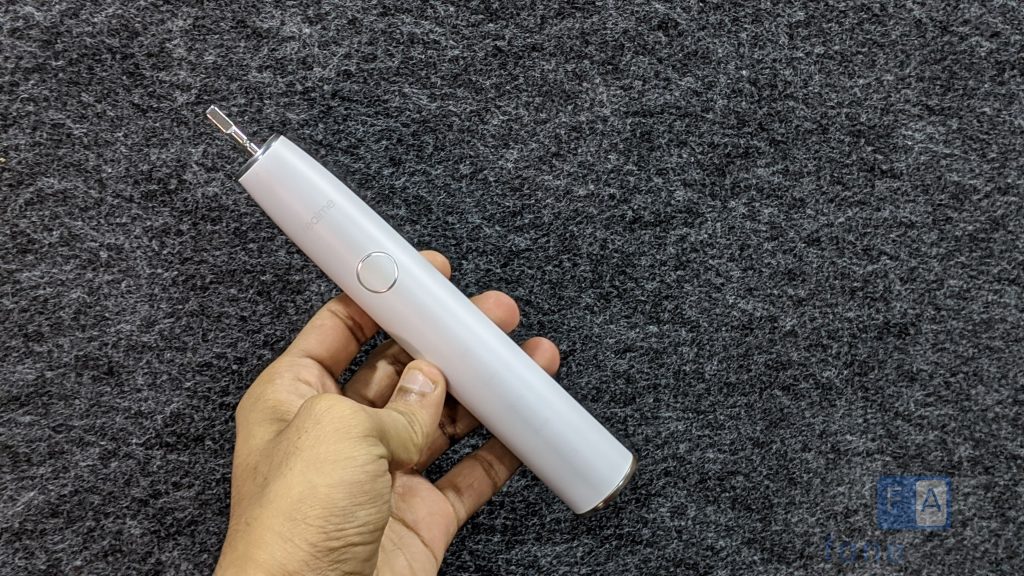 The M1 Sonic Electric Toothbrush looks like an ordinary toothbrush except for the big cylindrical part handle. It looks minimal, made out of high-quality plastic with a friction coating to enhance the grip. However, it is slippery at times. The overall build quality of the brush feels solid and comfortable to hold. It also has IPX7 water resistance ratings, so that it can be immersed in water for 30 minutes. The brush is available in Blue and White colours.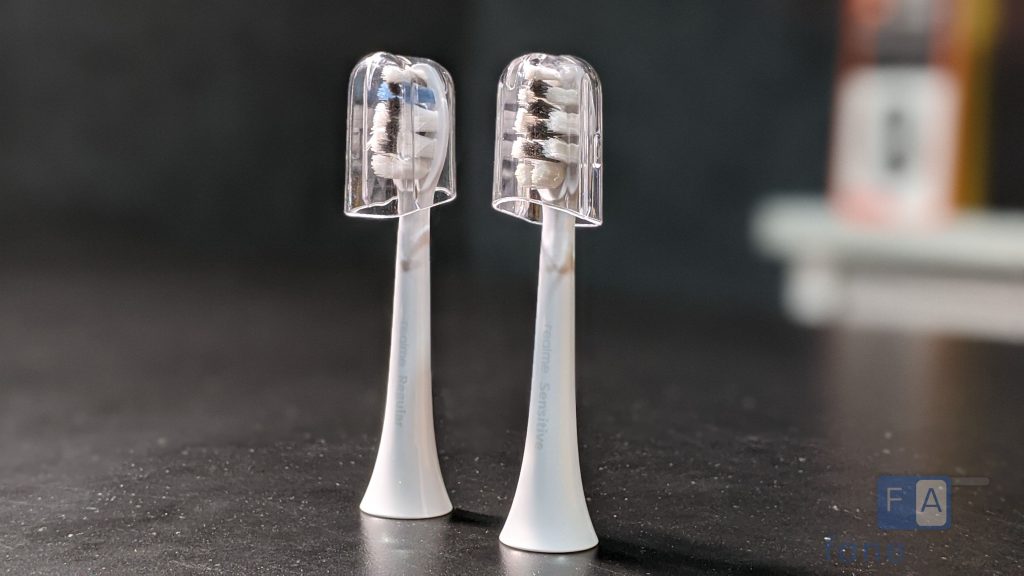 The brush consists of two parts — a detachable brush head and the bottom cylindrical part. Inside the box, Realme bundles two brush heads — Regular and Sensitive with Dupont bristles which have 99.9% antibacterial properties. The handle features a big circular button to switch on/off the brush and to select the modes as well.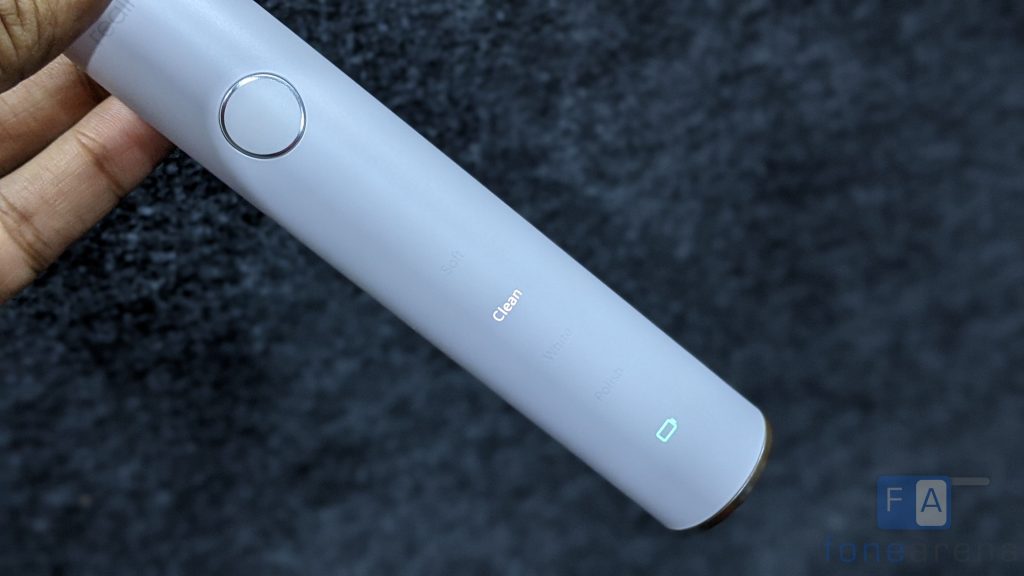 We do get four different modes — Soft, Clean, White, and Polish. Also, there is a green LED for the battery. Soft mode for sensitive teeth, the clean mode for daily use, the white mode for deep cleaning, and polish mode for shining teeth.
It's worth mentioning that, Realme hasn't exactly told how long a brush head would last. At the bottom, we have a metal base that goes into the wireless charging dock.
Performance and battery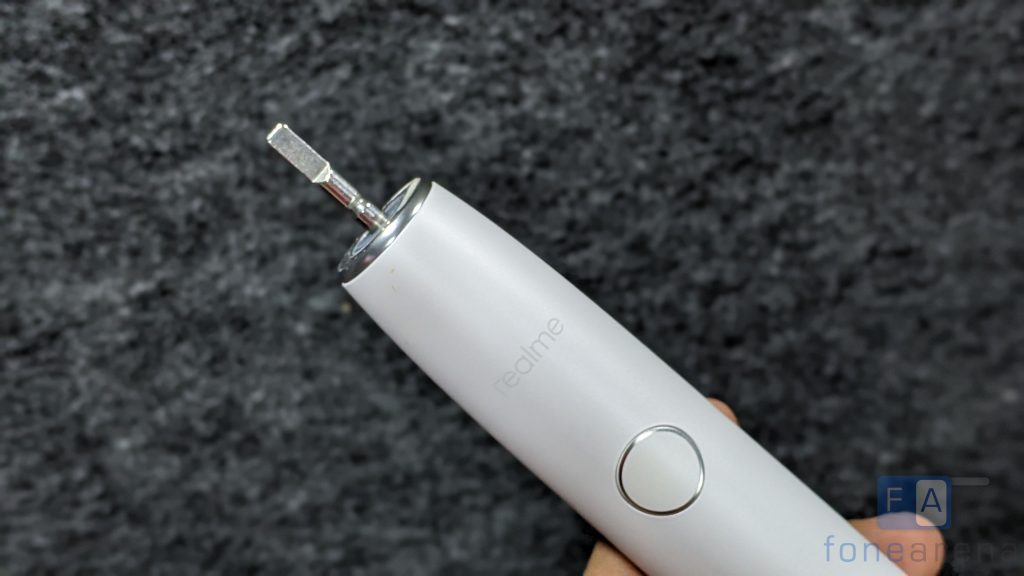 Just like other brushes, using the M1 Sonic Electric Toothbrush is a straight forward process. All you need to do is to select the brush head accordingly, apply the toothpaste, hold the brush to your teeth, press the button, and select the mode. To be fair, it takes time to get acquainted with an electric brush but eventually, I got used to it.
The motor is so powerful that it spreads the paste in seconds. The brushing process was smooth and ensures easy usage, but I felt the vibration feeling even after brushing for a few days initially. I would not rate this process above the manual brushing, but it felt refreshing for me since the pressure factor is taken care of. In my usage, all the modes worked pretty well.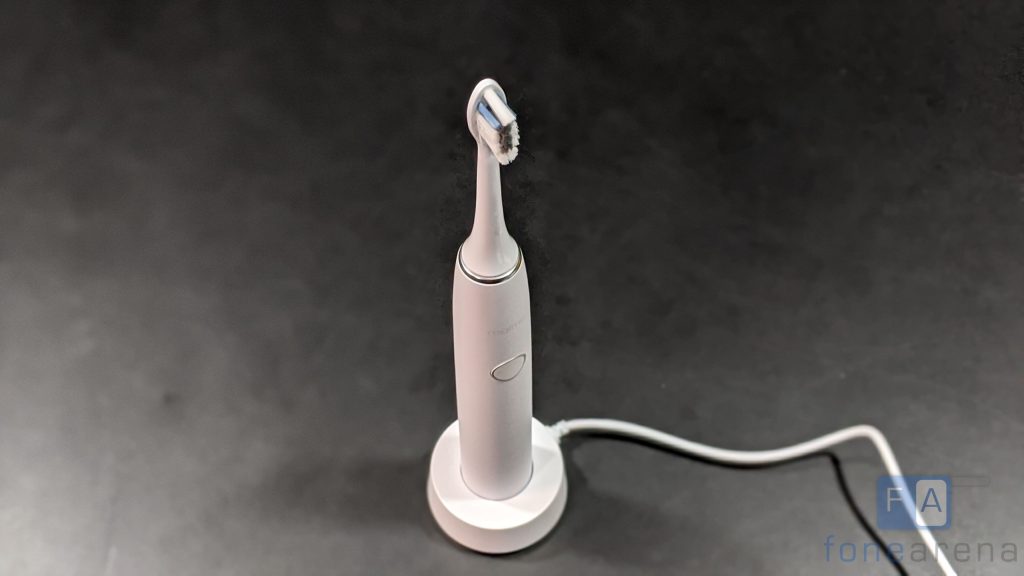 The Realme brush is powered by an 800mAh battery, promising 90 days of battery life with twice a day use. Well, it's so true that I didn't even charge it yet the second time (one time usage). However, it showed the battery was low at the time of writing this review.
Verdict
At Rs. 1,999, the Realme M1 Sonic Electric Toothbrush is a refreshing option if you are bored with manual brushing. It offers luxurious teeth cleaning experience and a neat device for those who want to try an electric toothbrush for the first time. It has a solid build, four modes, long-lasting battery life, and wireless charging. However, the Realme Brush doesn't offer any dedicated smart functionalities or app support.
What do you guys think about it? Do let us know in the comments below!