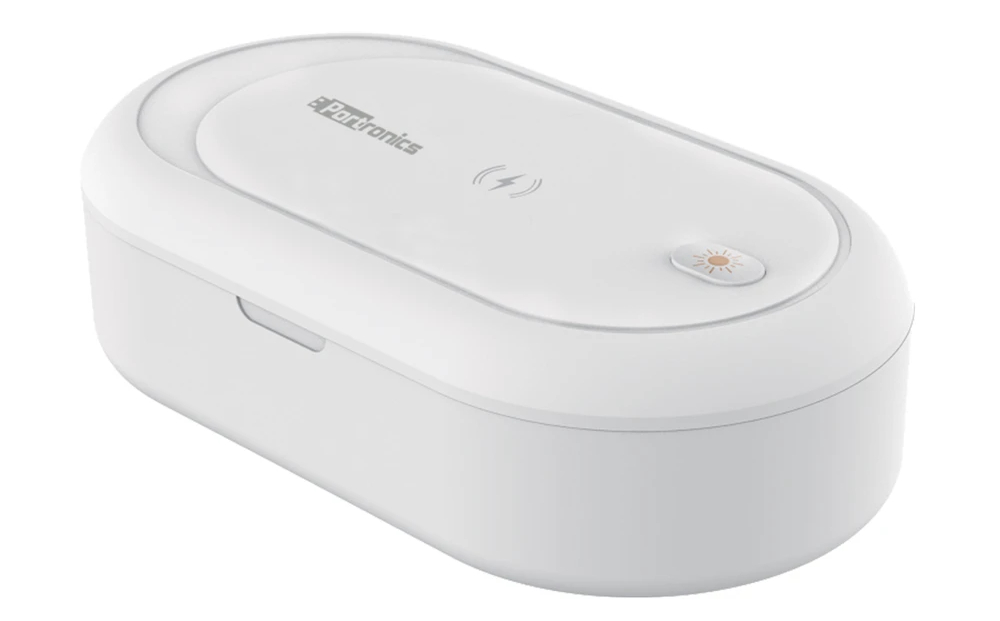 UV sterilizers have become increasingly common these days and Portronics, consumer electronics manufacturer, has launched its newest one yet – the PuriFi 102 multi-functional UV Sterilizer. It uses advanced UV lights to disinfectant common household items such as phones, wallets, keys, jewelry, toothbrushes, glasses, makeup tools, etc.
The device is light-weight and portable, and it 2 UV lamps on 2 sides (UV-C and UV-A lights) and a built-in ozone function that provides 360-degree surface disinfection. There are two modes – fast-mode that sterilizes objects in 10 minutes and a 30-minute sterilization mode enables a deeper sterilization process.
On top of the sterilizer, there is also a 10W wireless charger that is ideal for charging smartphones. Inside the box, it is equipped with an Aromatherapy feature, that will leave the sterilized items with a pleasant smell and it has sensors that will detect if the box is closed and only then start the sterilization process to protect the user's eyes from the UV light.
The Portronics PuriFi 102 will be available on Amazon.in, portronics online store and in offline stores for a price of Rs. 2,499.