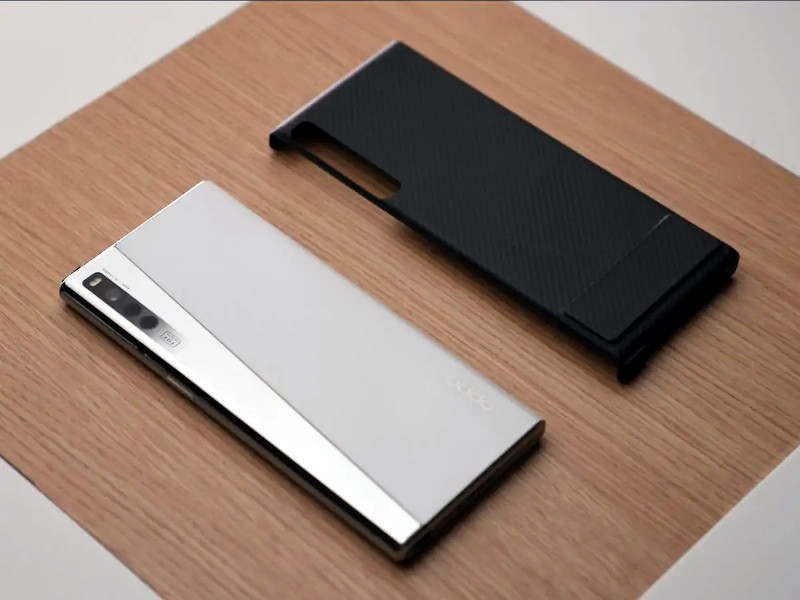 According to a new rumour from China, OPPO is preparing to release their first folding smartphone sometime during the second quarter of 2021. Interestingly, the device will not be a rollable smartphone like the OPPO X 2021 concept phone that they showcased last year, instead it will likely have a 'regular' folding design.
OPPO is expected to be one among the many Chinese smartphone manufacturers that will release their first foldable smartphone this year. They have already showcased smartphones with bendable displays such as the OPPO X 2021 rollable concept phone, which has a 6.7 inch display that can be extended to 7.4 inches.
Google is also rumoured to be developing a foldable smartphone for launch later this year. Samsung will reportedly be supply the foldable displays to these companies. Earlier rumours suggest that OPPO's foldable smartphone will have a clamshell design, folding from top to bottom. The display size will be a 7.7-inch unfolded, while the outer screen is sized between 1.5 to 2-inches.
When the phone launches, OPPO will be entering a highly competitive market. HUAWEI recently launched their Mate X2 foldable smartphone, and Samsung is expected to update their foldable smartphone series during the third quarter of 2021.