Motorola razr 5G vs Samsung Galaxy Z Flip/ Z Flip 5G: Battle of flip phones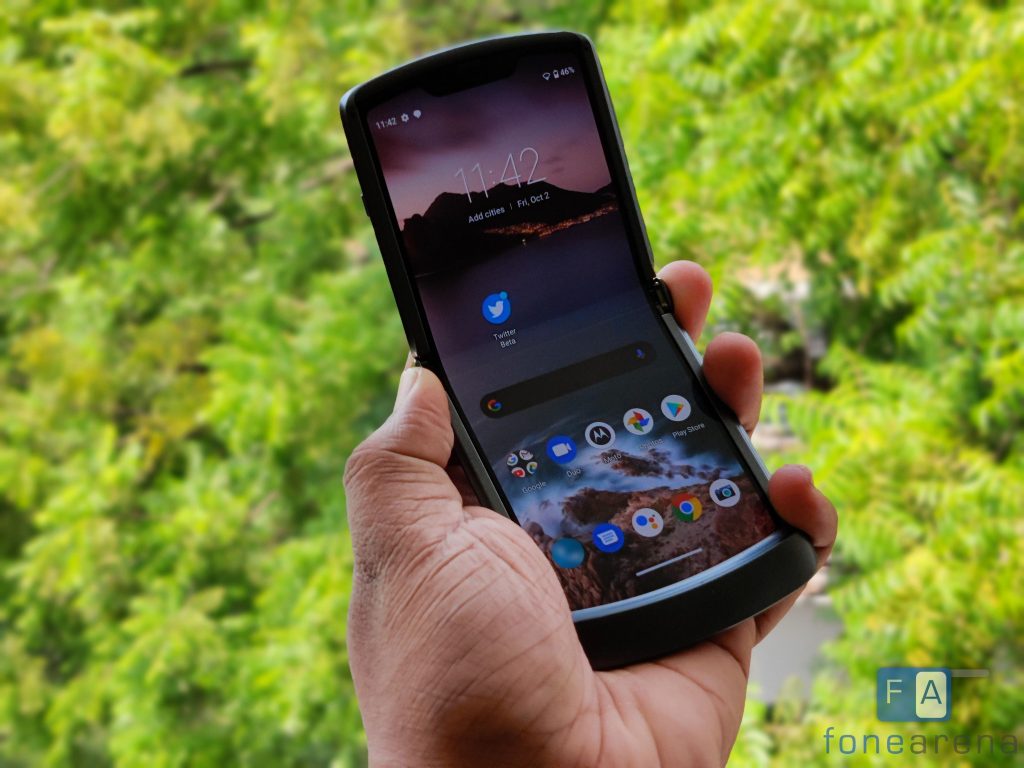 In the early 2000s, one of the coolest things you could do is to pull out your phone from your pocket, flip it open and take call/ send messages with one hand. We all know for the fact that Motorola has been a pioneer in foldable smartphone technology with the launch of the first-ever clamshell-style foldable smartphone in the world – the Motorola razr. 
But then, the clamshell design gradually lost out due to numerous touch-screen alternatives at that point. After a long gap, flip phones made their emergence and it's a rage now! While manufacturers are minimizing the footprint with narrow bezels, notch, pop-up mechanism, etc, foldable devices are becoming the new trend now and most companies are testing waters with their foldable offering.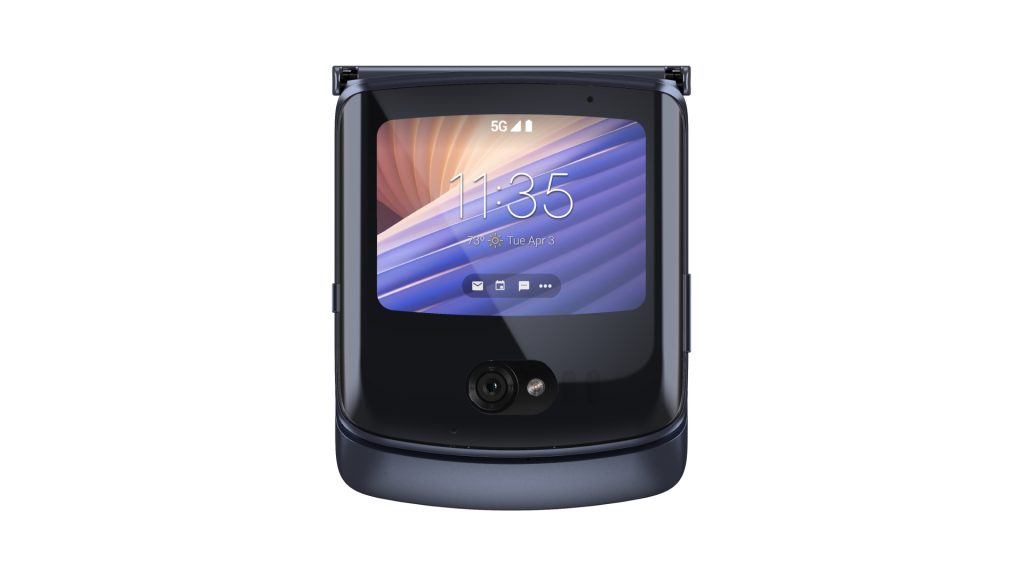 In line with the hottest trend, Motorola launched Motorola razr 5G with a full host of improvements based on consumer feedback, insights and usage patterns on the first generation of razr. Designed to withstand up to 200,000 flips along with a water repellant design, the Motorola razr features the world's most advanced 48MP f/1.7 selfie camera with OIS that can also be used as a rear camera when the device is open.
Furthermore, the device sports a metal and glass body with 3D formed glass and 7000 series aluminum, a revolutionary 2.7" secondary quick view display that lets you do everything without even opening the phone.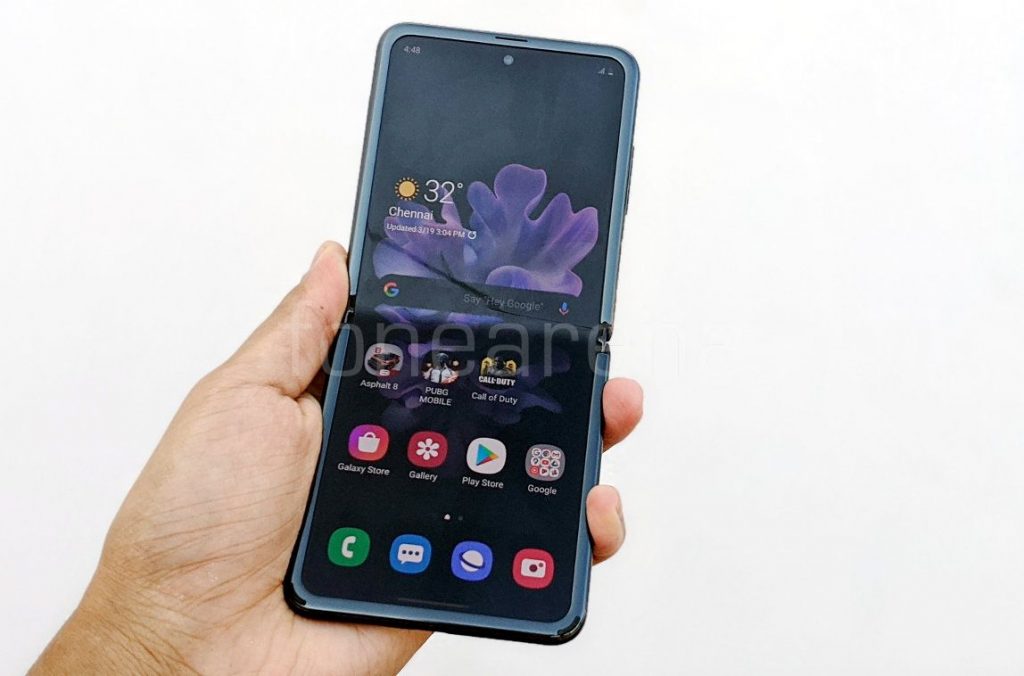 When it comes to clamshell design, Motorola razr 5G competes directly with Samsung Z Flip and Z Flip 5G. And here we have compared both the devices based on design and other specification factors. Let's check it out!
Design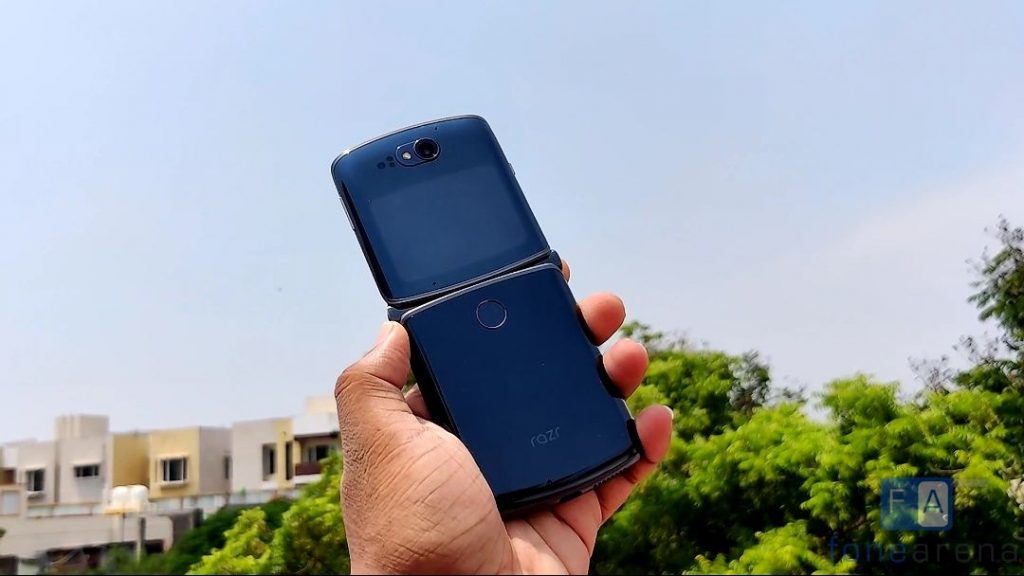 When it comes to owning a uber cool smartphone, design and form factor plays a crucial role. In this segment, the razr 5G stands out with a more compact form factor at just 16mm thin when folded, while the Z Flip and Z Flip 5G measures 17.3mm.
Moving on, the Motorola razr 5G has a patented Zero gap hinge design that protects the screen from dust and particles, but on the Samsung's counterpart, we get a gap, which in our opinion is not a very good sign.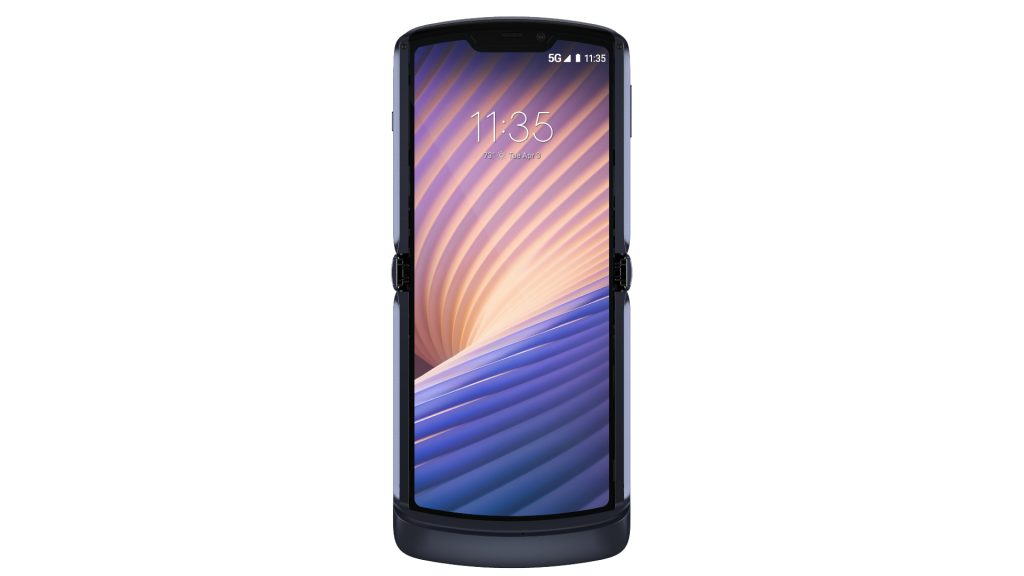 The Motorola razr 5G maintains a unique teardrop shape of the screen inside the hinge to ensure absolutely no crisping of the screen, however, the hinge mechanism in the Z Flip and Z Flip 5G leads to visible creasing on the screen as it gets crisped when folded.
Another point is that Razr 5G comes with 3D formed glass on both the front and back whereas the Z Flip and Z Flip 5G come with a plastic front. On top of that, the razr 5G comes with a P2i Nano coating, whereas the Z Flip and Z Flip 5G have no such protection.
Just like the old razr V3, consumers can open or close the device with a single hand. If you want to flaunt your Z Flip and Z Flip 5G this way, sorry, you are out of luck.
Display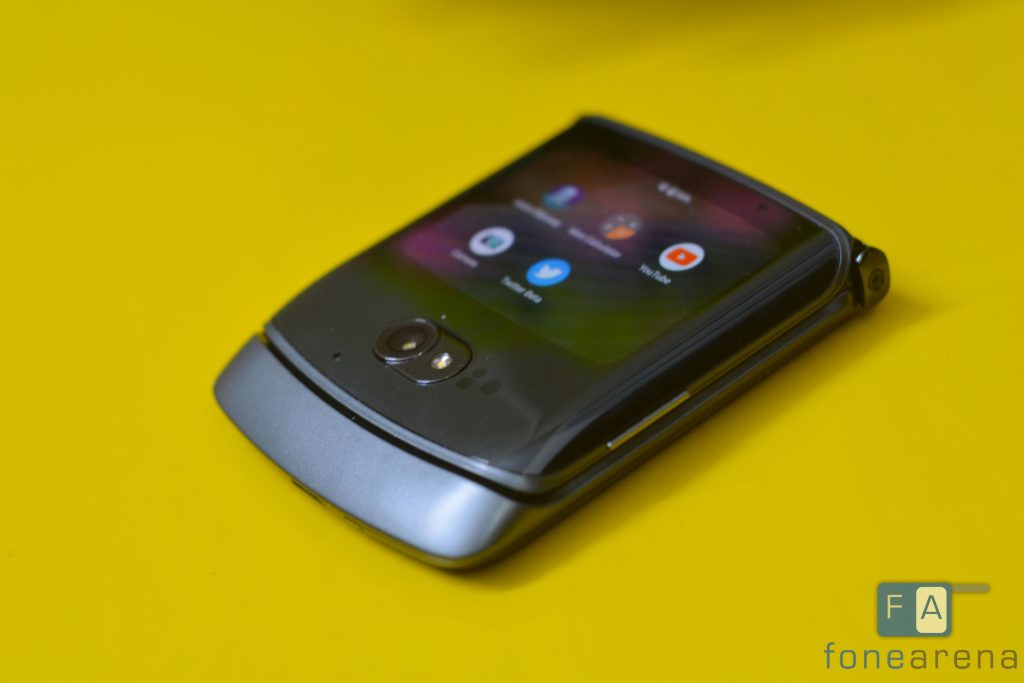 The Motorola razr 5G sports 6.2-inch (2142 x 876 pixels) HD+ 21:9 Cinemavision foldable pOLED screen with external 2.7-inch (600 x 800 pixels) SD 4:3 gOLED screen. The primary screen is optimised for cinematic viewing and single hand usage. The Z Flip and Z Flip 5G on the other hand do not come with a 21:9 ratio and hence not optimized for single hand usage which is a critical need for consumers in this segment.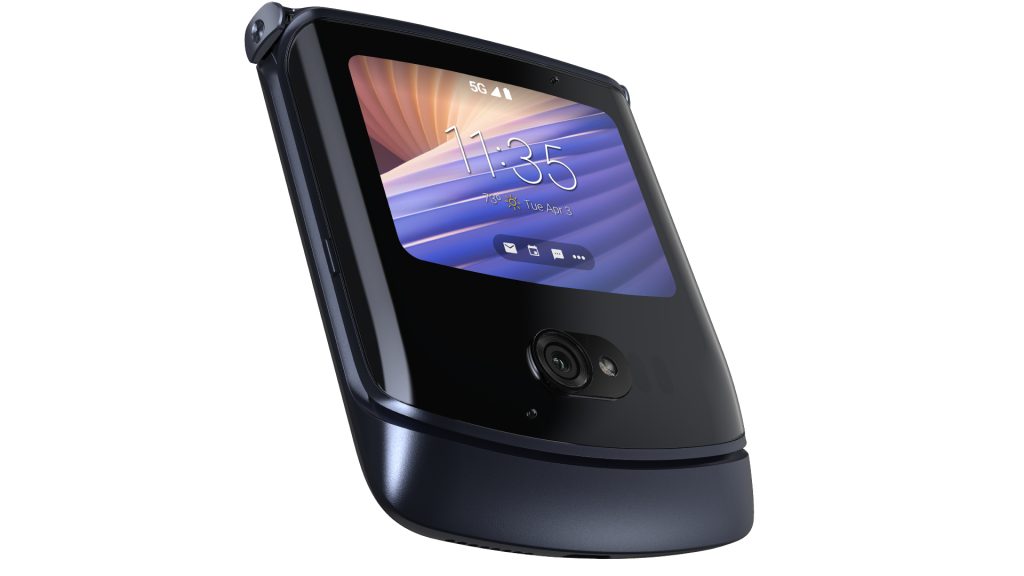 The 2.7-inch display lets you do numerous things including making calls, taking selfies, replying to messages, playing songs, whereas the 1.06-inch screen on Z Flip and Z Flip 5G just show time and basic notifications. Moto razr's Quick View display lets the user experience an infinite amount of possibilities. It is more interactive as you can add your favorite apps for quick access right from the external display, reply to messages with a full-sized keyboard, play videos from YouTube, get turn-by-turn navigation from Google Maps, control music, and more.
Camera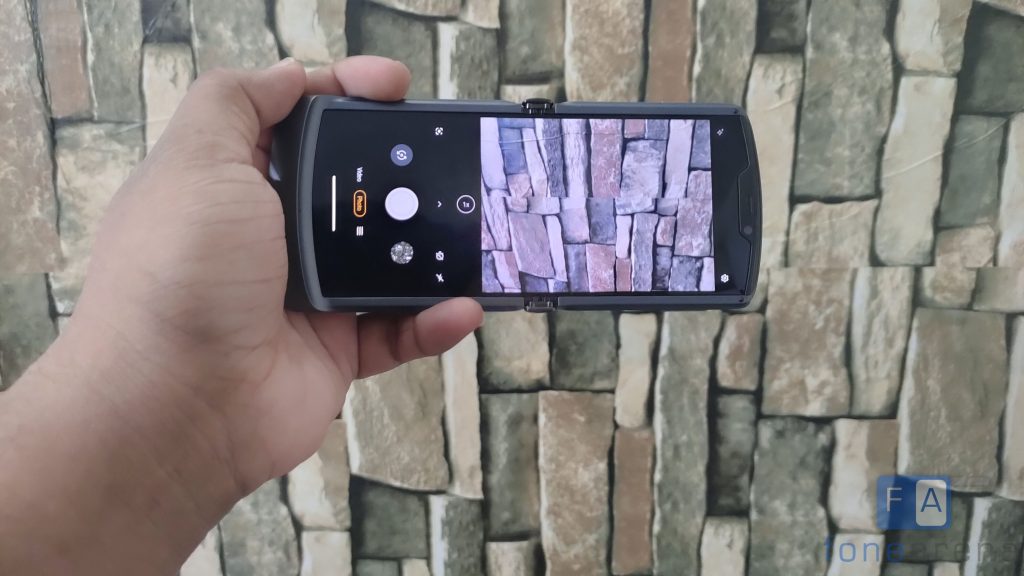 The Moto razr 5G comes with a dual use camera (rear camera when open, selfie camera when closed). Another great feature of the external display is that you can use the Quick View Display as a viewfinder to capture selfies from the primary 48MP camera. As for the optics, the razr 5G sports a single 48-megapixel (f/1.7) main camera with optical image stabilization (OIS) and a 20-megapixel (f/2.2) camera inside.
Also, when you are capturing a portrait of someone, you can set a face smile animation to display on the Quick View screen to grab their attention or use it to show an instant review or preview to the subject whose picture is being taken. Nifty feature! Moving on, the camera app has also got a facelift and you get a bunch of photo modes like Portrait, Spot Color, Night Vision, Pro, and more.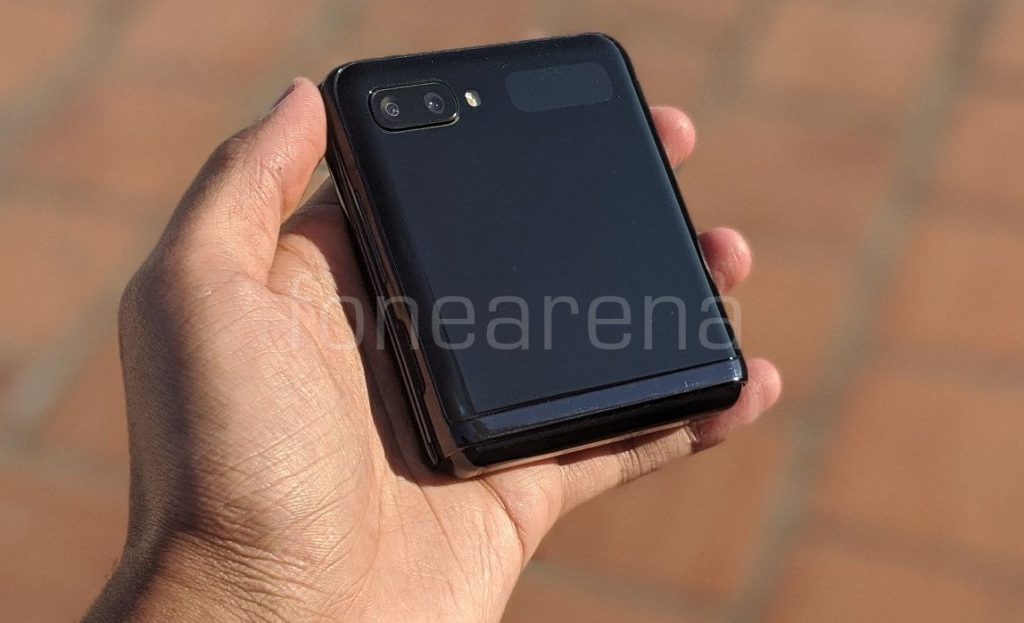 The Z Flip and Z Flip 5G in comparison comes with dual 12MP camera setup with single LED flash which does not promote usage as a selfie camera due to the absence of a front display. Also, the inner camera is just a 10MP shooter.
Performance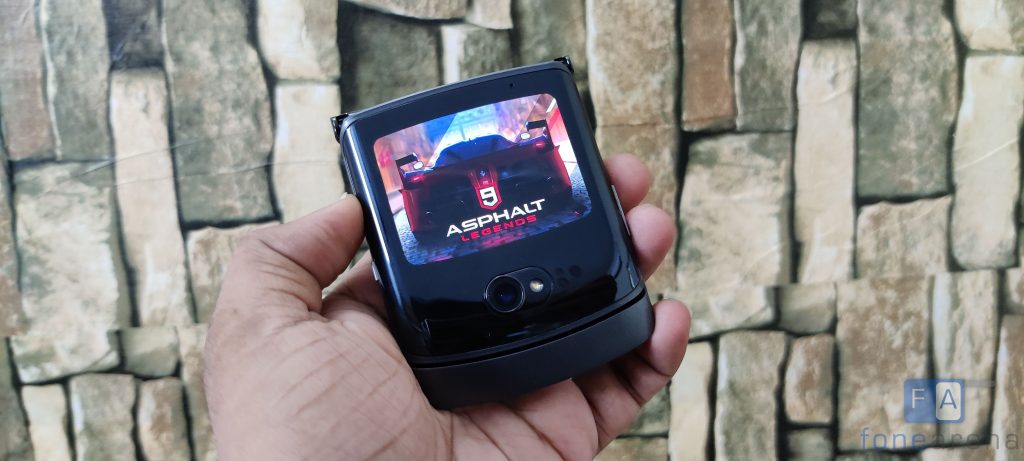 The Moto razr 5G has 4 antennas – two placed on the chin and two on the upper lip to ensure that consumers receive the best RF performance. At the same time, antennas in Samsung's flip smartphones can get hidden when closed resulting in inferior RF performance and call drops.
Even though the Z Flip/Z Flip 5G comes with SD 855+ and 865+ respectively, they can have heating issues due to which performance throttling may come into play. Unlike SD 765G, the Series 8 chipset needs more space, power consumption, thereby compromising on other important features including cameras, RF, global 5G support and more.
Further, the target consumer segment for this device is looking for a lifestyle device vs heavy gaming or performance intensive tasks which questions the need for an 8 series chipset at the cost of lifestyle experiences and features such as the External display, Powerful cameras, 5G Antennas and much more.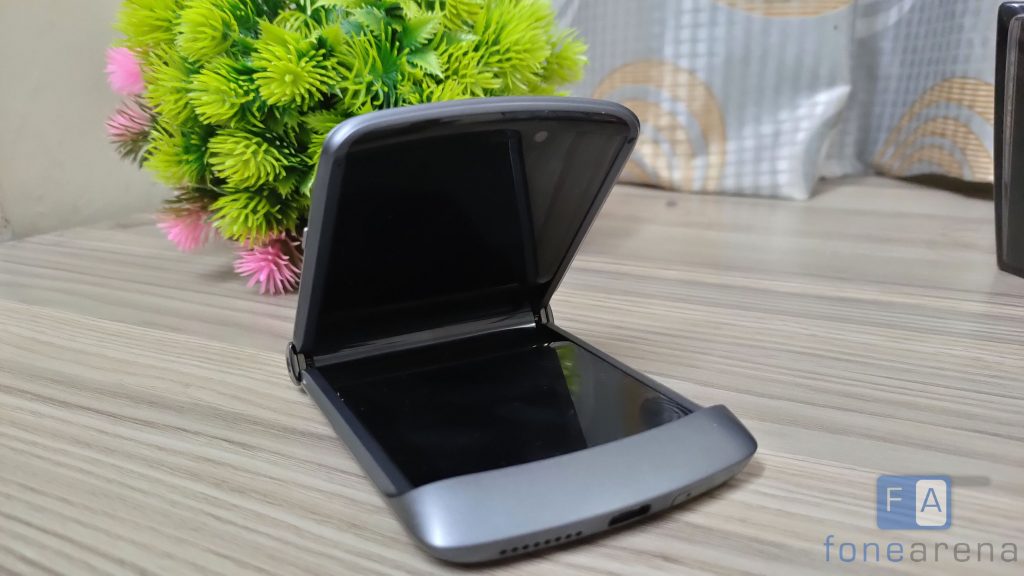 The Moto razr 5G has 4 antennas – two placed on the chin and two on the upper lip to ensure that consumers receive the best RF performance. At the same time, antennas in Samsung's flip smartphones get hidden when closed resulting in inferior RF performance and call drops. The razr 5G delivers up to +3db RF performance than the Z Flip/Z Flip 5G due to its quad antenna setup.
Did you know? Motorola is the first to launch a 5G capable device with its 5G moto mods or the moto z devices. The flip phone supports over 300 5G NDMC bands that support 5G in over 25 markets. The razr 5G also supports carrier aggregation (3X20 CA – 60Mhz) and 4X4 MIMO for blazing fast 5G performance. In comparison, the Z flip does not support 5G. Sadly, the Z Flip 5G does not claim global band support or carrier aggregation.
Software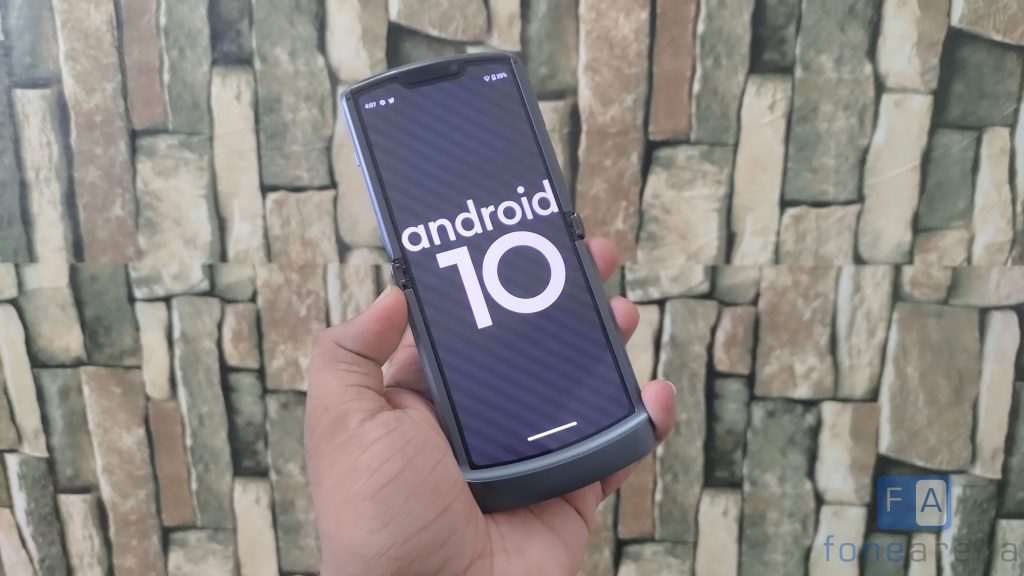 Motorola razr 5G is shipped with Android 10 out of the box. The UI is near-stock Android, which means clean, hassle-free, and bloatware free android experience. With Motorola razr 5G My UX app, users can experience various gestures like chop-chop for flashlight, double twist for camera, as well as a variety of new features, letting users take music, videos, and games to the next level with custom settings and advanced controls. Users can even create their device themes by choosing from unique fonts, colors, and icon shapes to make their phone one in a million. The Z Flip/Z Flip 5G comes with One UI 2.5 which is clearly not as smooth as a clean android experience.
Battery
As for the battery, there is a 2800mAh battery with support for 18W TurboPower charging. The battery life is optimised immensely with the change in consumer behavior, thanks to external quick view display. It can reduce the usage of the main screen by over 40% as per actual consumer data received by Motorola on the previous generation of razr. Further, a less power-hungry chipset combined with a clean android experience positively impacts battery life of the device significantly giving a full day of battery life.
The Z Flip/Z Flip 5G come with a 3300mAh, but the absence of a usable secondary screen leads to higher usage of the main screen, which in turn causes considerable drain on the battery.
Pricing
Motorola razr comes in Polished Graphite, and is available at an effective price of Rs. 1,14,999 with a 10,000 Instant Discount (Online) and (Cashback) offline on HDFC Credit Cards and Debit & Credit Card EMI Transactions. In addition, razr 5G users get a No Cost EMI schemes of up to 12 months (EMIs starting 10,417/month) from all leading banks and a special double data, double validity benefit with Reliance Jio 4,999 recharge that implies savings of approximately Rs. 14,997. It is now available for pre-order from Flipkart and will go on sale from October 12th. The Z Flip 5G is yet to be launched in India.