Logitech G Pro Gaming Headset Review
[ad_1]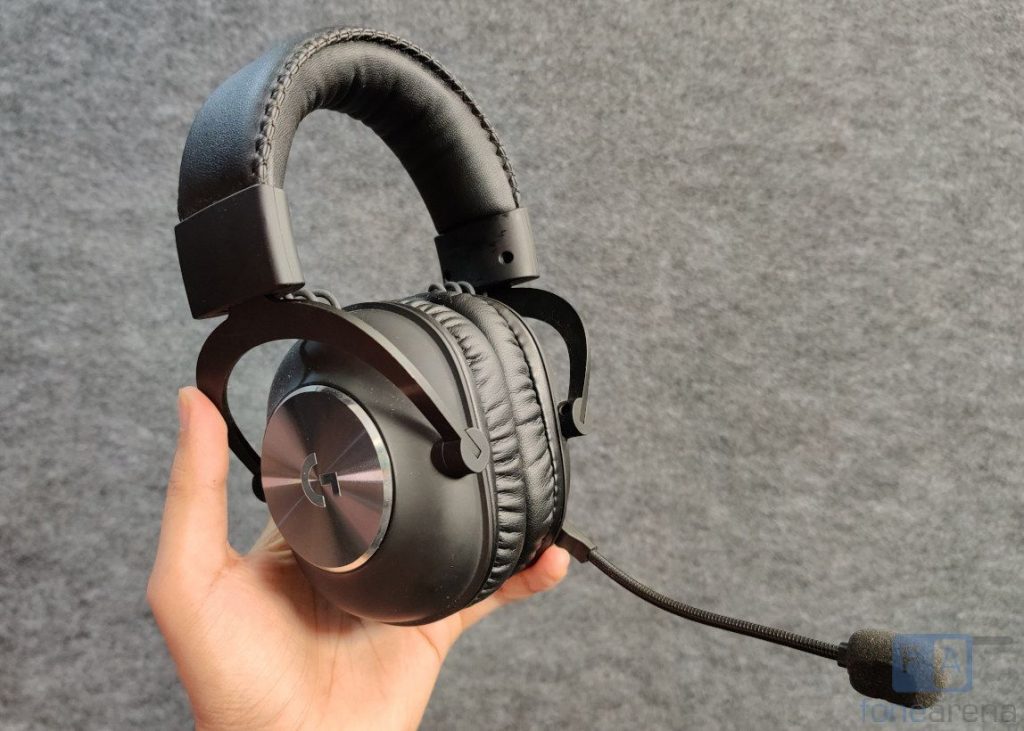 Logitech is well known for their gaming peripherals. They have been creating high quality products that have served well for gamers for many years now. Their G Pro line up in particular are popular among many professional E-sports athletes. In the headphone space, Logitech offers the G Pro Gaming Headset, which is their flagship headphones for gamers. It features their PRO-G 50 mm drivers, a detachable 6mm PRO boom mic, and it comes with an external USB sound card in the box. Here is my review of the headset.
Build and Design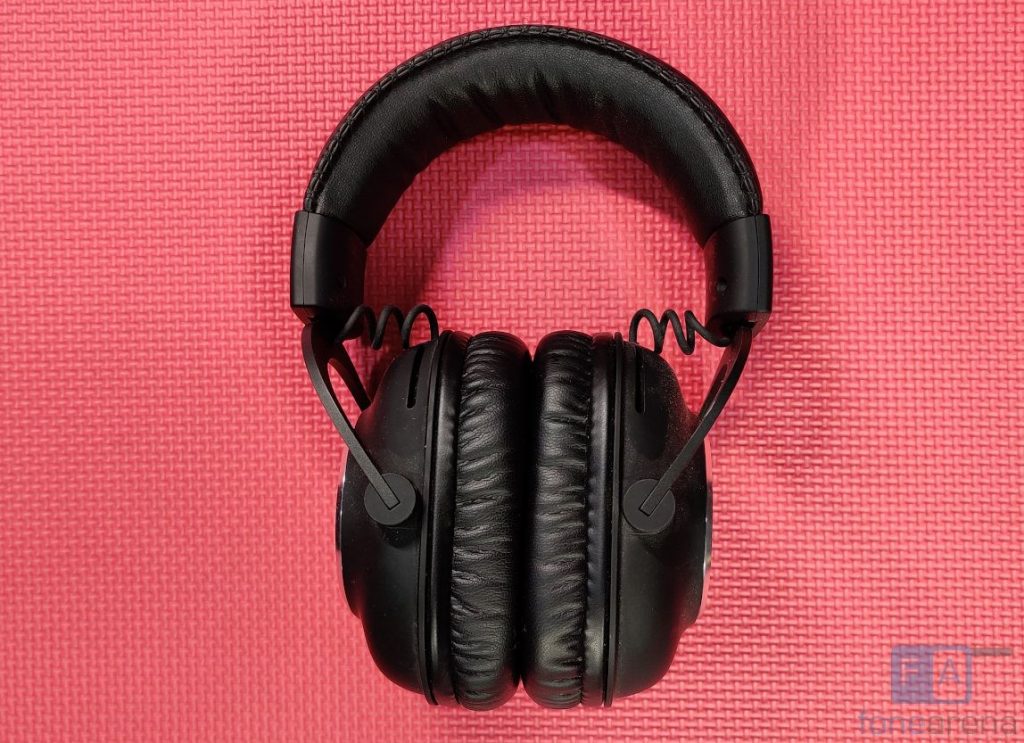 The G Pro headset has an over-the-ear design and is made out of materials that feel highly premium. The housings on each ear cup are hard plastic and in the middle of each one, there is a flat piece of metal that has the signature "G" logo etched into it. The ear cups can be adjusted up and down the metal railings, and it can fit large heads quite comfortably.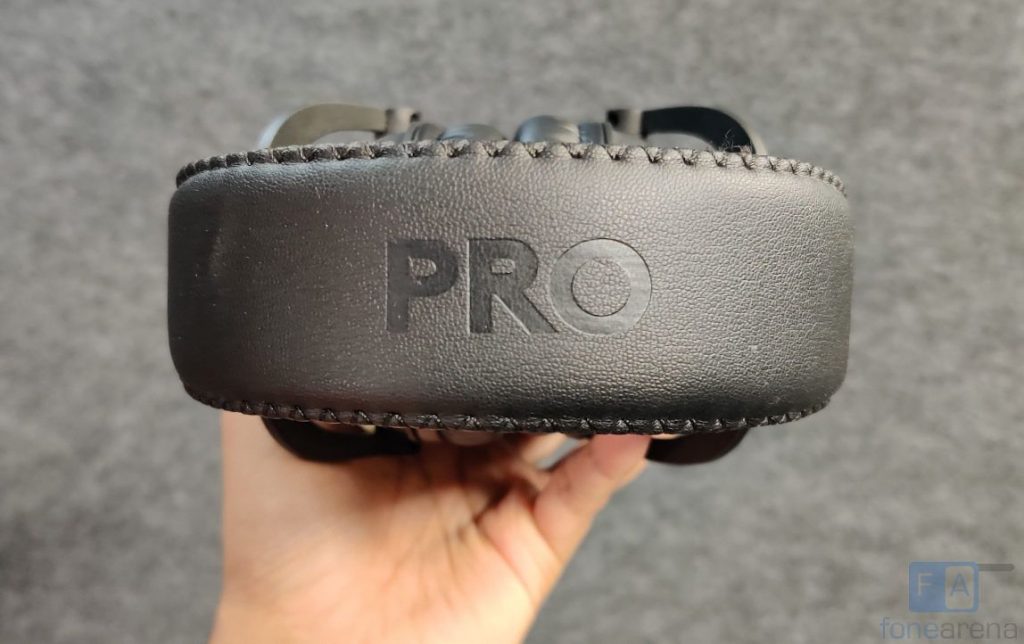 The headband, which is designed to take up most of the weight of the headphones, has a nice soft cushion that is covered in faux leather. The pressure on the headband is quite a bit more than I would have liked, as during long gaming sessions, I did feel a little squeezed.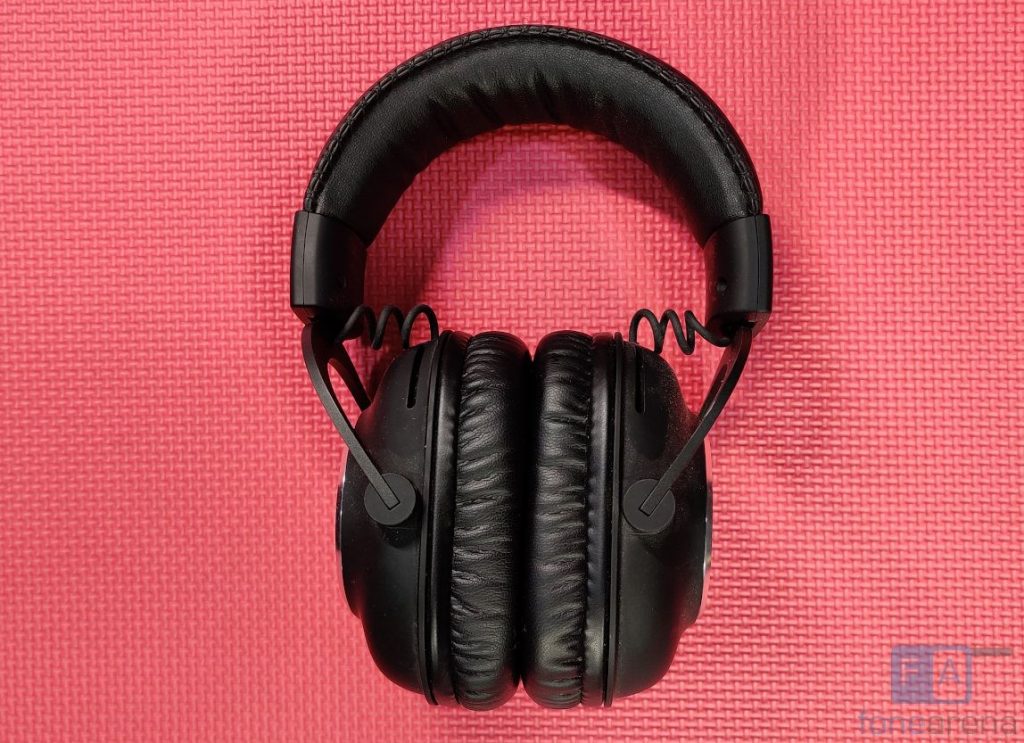 The ear cups have soft memory foam ear pads that are also covered in faux leather, making them comfortable to wear. During long sessions, I started sweating a bit, so if you live in warmer climate areas, do consider this. Another issue I faced is that the ear cups were not deep enough. The tip of my ears would touch the inside of the ear cups and after an hour or two, they started to hurt a bit.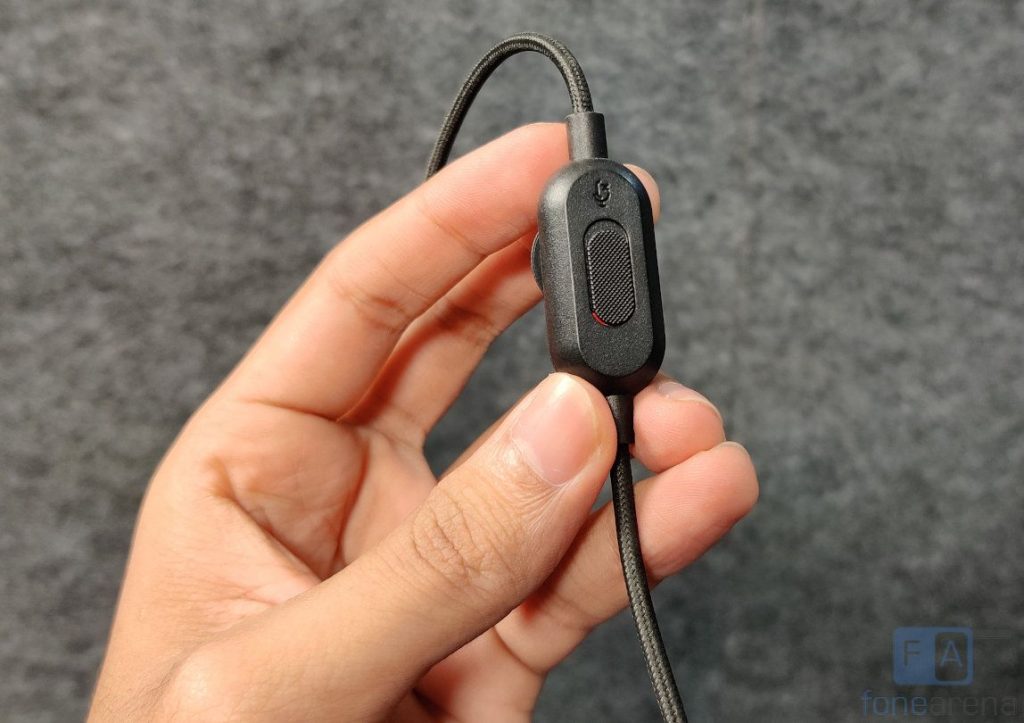 The cable is braided with a nice cloth material, and it feels premium and flexible. It is 2 metres in length, so it will not be an issue to connect to the back of your PC and Logitech includes a 3.5mm splitter in the box for dedicated audio and mic ports. At one end of the wire there is a knob for controlling the headset's volume and also a dedicated mute button for the microphone, which I always like having.
Overall, the build quality of the G Pro headset inspires confidence for its longevity. The clean design language is very much in line with the rest of the G Pro peripherals. And I like the decision to not include any RGB with the headset, it does feel more professional overall.
Audio, Mic and performance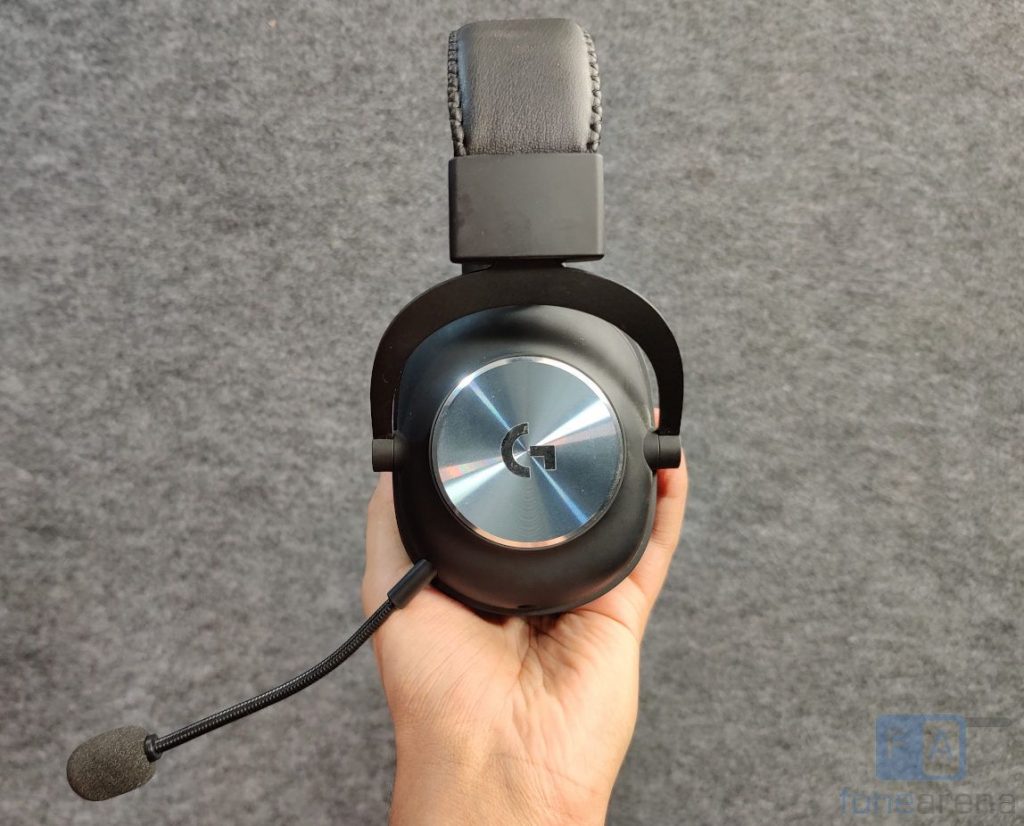 The G Pro headsets feature their Hybrid mesh PRO-G 50 mm drivers that have been tuned by Logitech to give an advantage when gaming. The headset is really great for FPS games where positional accuracy is important. Footsteps, gunshots and environmental noises are clear,  discernable and their directionality is fantastic. I played a lot of Rainbow 6: Siege, where sound and its direction are really important to the game mechanics and the G Pro never let me down.
Even for other types of games – RPGs, simulators, racing, etc., the G Pro headset performs well, but it really shines in FPS and MOBA games. The soundstage that the headset is capable of is quite impressive.
Logitech includes an external USB DAC in the box, and when the headphones are connected through it, it provides a clean amplification and boost in volume. It is quite useful if the headphone jack in your laptop is damaged or if the built-in DAC is too weak.
For movies and music, I was happy to find out that the G Pro provides a reasonably enjoyable experience. The mids and highs were clear and there was a good amount of detail, however the bass felt a little lacklustre. Logitech has tuned this headset for gaming, a fact that becomes evident when listening to music or watching movies for pleasure.
On the software side of things, Logitech has their G Hub companion software that works with the G Pro headset. Here you get access to a few settings such as an equalizer and microphone volume levels. A great feature with the headset is the ability to save your custom equalizer into the USB DAC, allowing you to take your presets anywhere.
The headset's electret condenser-type mic is detachable, which is always a welcome feature. Its position can be adjusted easily to the users liking, and The recording quality is quite impressive, with a good clear pickup that is well suited for in-game callouts. The only complaint I have for the mic is that the audio felt a bit compressed and tinny, but it's not a dealbreaker by any means.
Conclusion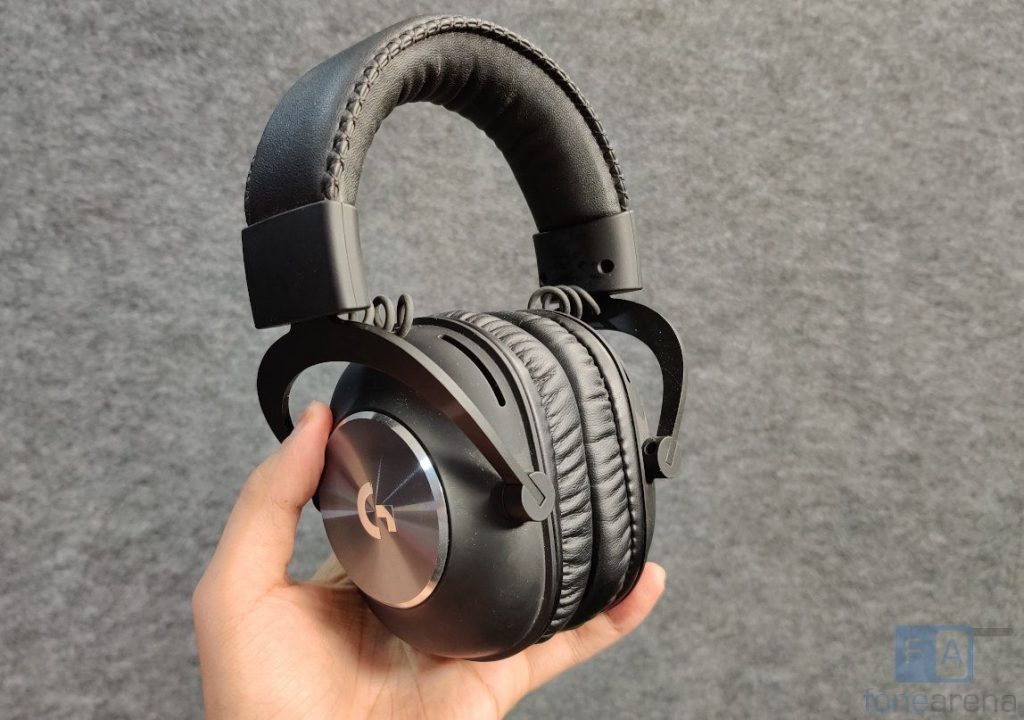 The Logitech G Pro headset is a great pair of well-built gaming-focused headphones with a clean design and excellent positional audio accuracy. It shines in competitive E-Sports games and performs decently well in other categories. The detachable mic's recording quality is good, and is certainly better than any built-in laptop mic.
My primary complaint about the headset is the lack of depth in the ear cups, which makes a difference for me during long gaming sessions. I also wish that the headset performed better for music and movies, but since that is not its primary focus, I do not mind it as much.
With a price tag of Rs. 10995, the Logitech G Pro might feel a little expensive. However, for what it offers, the G Pro in my opinion is worth it. After all, you are using the same headphones that actual professional gamers use at the highest competitive levels. As expected, that level of performance does not come cheap. You can get it from Amazon.in.
When it comes to its competition, the HyperX Cloud Alpha gaming headsets can be found around the same price on Amazon. It features better comfort and similar audio performance, with no software customizability
Pros
Strong, sturdy build with good comfort
Excellent positional accuracy and audio performance in games
Detachable mic with good quality recording
Cons
Slightly shallow ear cups
Underwhelming bass response
[ad_2]

Source link