LG reports record profit in 2020 but mobile losses continue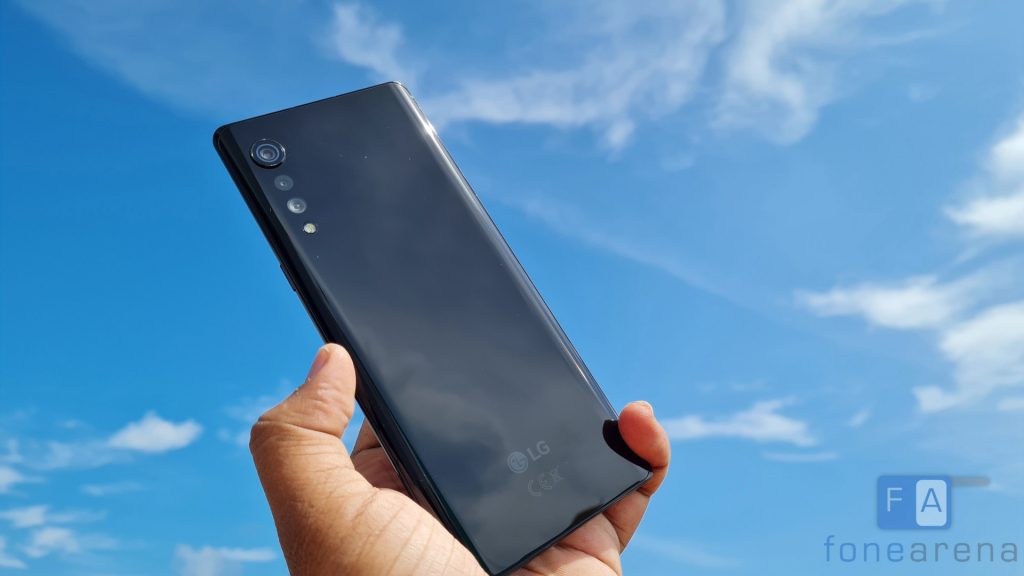 LG Electronics today reported revenues of 63.26 trillion won (US$ 56.45 billion), up 1.53% YoY for the whole 2020 and 18.78 trillion won (US$ 16.76 billion) fourth quarter that ended December 31, 2020, which is up 16.9% compared to the same quarter last year.
For 2020 it posted a record-setting operating profit of 3.20 trillion won (US$ 2.85 billion), an increase of 31.1% over 2019, driven primarily by higher sales of premium home appliances and OLED TVs as well as strong growth in vehicle component solutions.
For the Q4 2020 it posted an operating profit of 650.20 billion won (US$ 580.19 million), up 538.7% YoY, while net profit was 262.3 billion won compared to a loss of 849.8 billion won a year ago.
While COVID-19 and slow economic recovery remain concerns for 2021, LG said that it expects the global economy to normalize under the sound fiscal policies of world governments and the successful implementation of vaccinations. In 2021, core technologies such as AI, 5G, IoT and mobility will be widely applied to various LG business areas.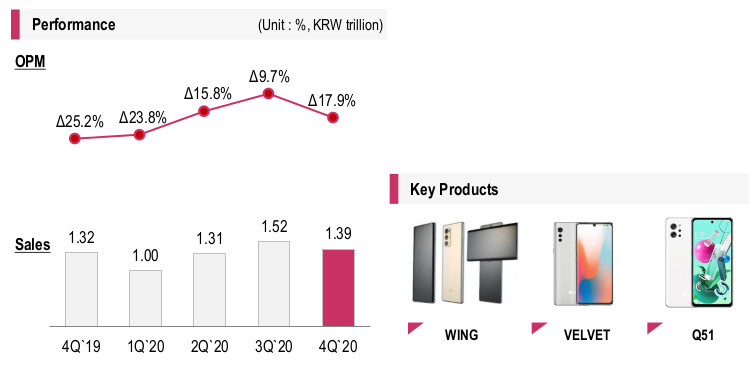 Mobile Communications sector reported  5.22 trillion won (US$ 4.66 billion) revenue for the whole year. Fourth-quarter sales were 1.39 trillion won (US$ 1.24 billion), up 4.9% YoY, but 9.2% lower QoQ due to shortages of 4G chipsets and sluggish sales of premium smartphones in overseas markets.
The full-year operating loss totaled 841.20 billion won (US$ 750.63 million), reflecting increased marketing investments to support flagship devices, partially offset by fixed cost reductions due to manufacturing efficiencies.
Operating loss was 248.5 billion won, extending a slump to 23 consecutive quarterly losses, but it was less compared to 332.2 billion won losses. Despite reduced fixed costs, profitability decreased QoQ due to the sluggish sales of premium products, said LG.
With the 5G market taking off in earnest, the global demand for smartphones is expected to recover to pre-COVID-19 levels in 2021, but competition is expected to be intensified.
There are reports that LG might shut down its mobile business. LG today said that it plans to closely review the direction of the business by objectively considering our current and future competitiveness and share its business direction once it is determined.