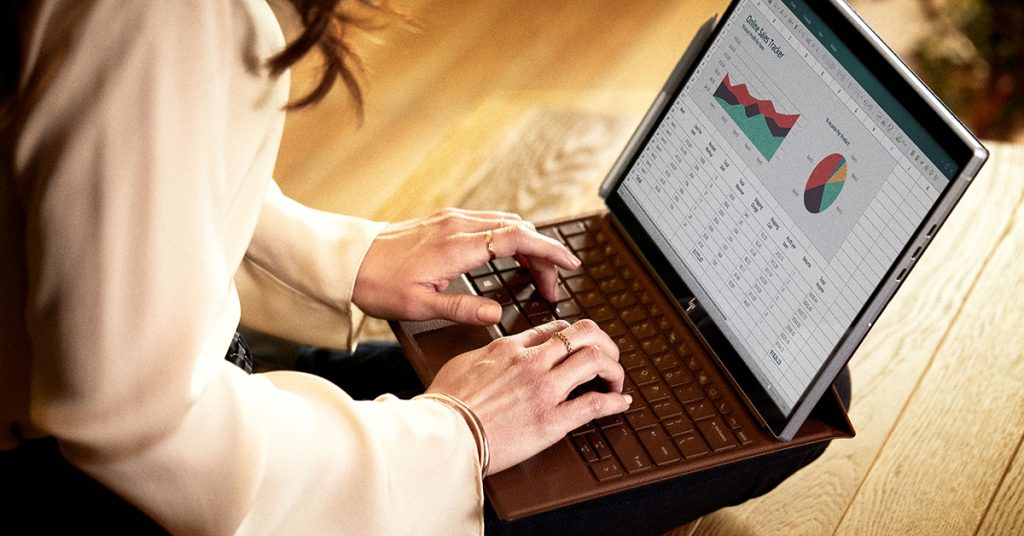 The Indian PC market that includes desktops, notebooks, and workstations posted 9.2% year-over-year (YoY) growth with 3.4 million shipments compared to 3.1 million a year ago making it the biggest quarter in the last seven years in India, according to International Data Corporation (IDC) Worldwide Quarterly Personal Computing Device Tracker.
Although the commercial segment had very few government and education projects, the consumer segment recorded its biggest quarter ever with 2 million shipments, growing 41.7% YoY and 167.2% QoQ, said the report. Virtual learning in schools and colleges due to the lockdown was the top reason for a surge in demand for consumer notebooks, especially in large cities.
Q3 2020 saw 3.1% YoY growth in the overall enterprise segment, 70.1% YoY growth in Notebook shipments as enterprises preferred them over desktops which grew 5.5% YoY in 3Q20. However, this growth can also be attributed to channel procurement for better control over inventories amid the uncertain supply situation in the ecosystem.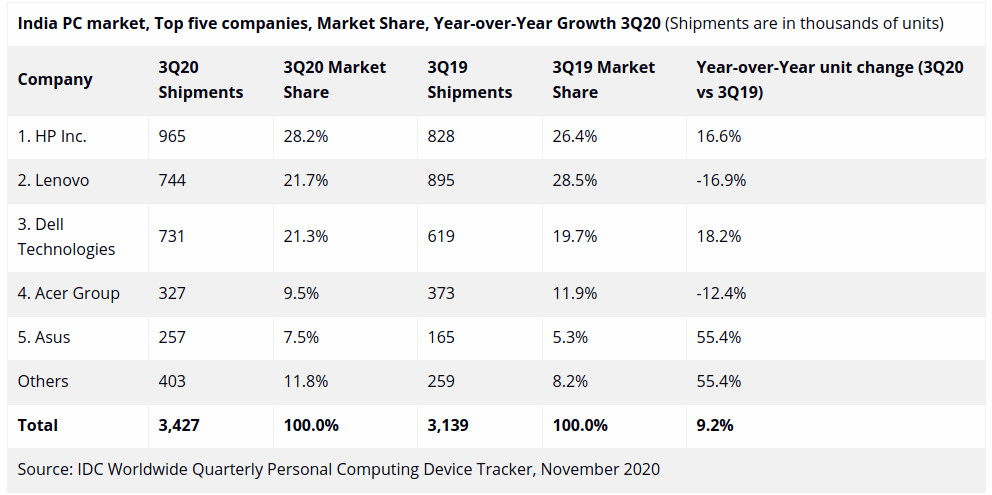 HP Inc. retained the top position with 28.2% share, 16.6% increase YoY.  Lenovo grabbed 21.7% share, but it fell 16.9% YoY in the absence of any large education deal this quarter. However, it posted 46.2% growth in its SMB shipments. Dell is in the third place with 21.3% share and 18.2% YoY growth and Acer retained the fourth position with a 9.5% market share with 12.4% decline in its overall shipments. ASUS maintained the fifth position with 7.5% share and 55.4% YoY growth, thanks to its expansion of offline presence.
Xiaomi and Avita also posted their growth but are not in the top 5. Even Apple that is outside the top five companies posted 19.4% YoY growth in shipments, its biggest quarter of shipments in the country.