HONOR introduces MagicOS 7.0 — Check out the new features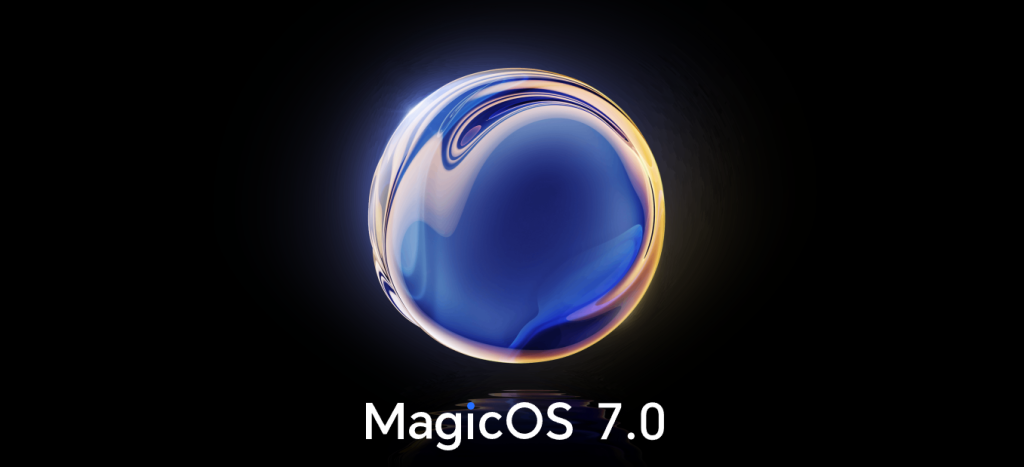 Today, HONOR announced the introduction of HONOR MagicOS 7.0 in China. The MagicOS 7 brings extensive updates in four key areas: smart connectivity, smart services, smooth performance, and privacy and security.
Its goal is to provide a seamless flow of ecological convergence across devices and applications. In case you don't know, HONOR is set to unveil HONOR 80 Series and HONOR Magic Vs foldable in China tomorrow.
MagicOS 7.0 incorporates a MagicRing trust ring, a Magic Live wisdom engine, a Turbo X system engine, MagicGuard security with four platform-level root technologies, and system core services, according to HONOR's official introduction.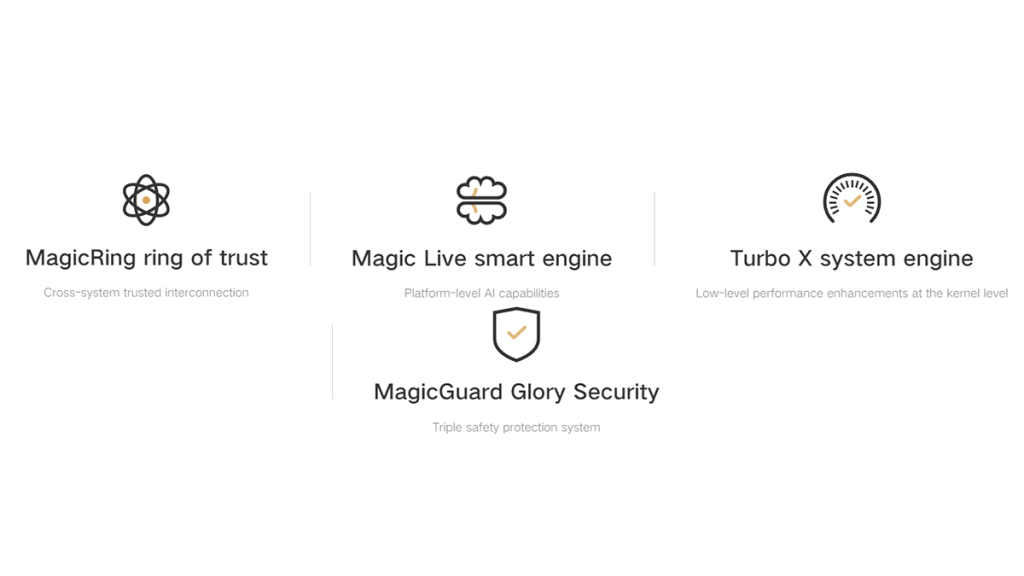 MagicRing – Ring of Trust
MagicRing on MagicOS 7.0 allows system-wide service sharing. Unlike traditional point-to-point connections, HONOR's MagicRing allows multiple devices to automatically connect with low power consumption.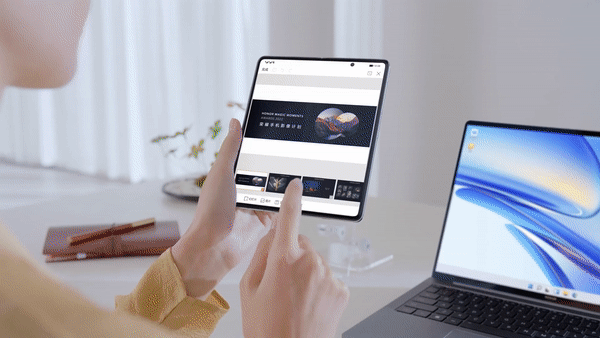 Smart interconnection with multi-device collaboration
The new approach allows customers to use the same keyboard and mouse for numerous devices, get calls and notifications on a device other than their smartphones, and run the same programme continuously across devices.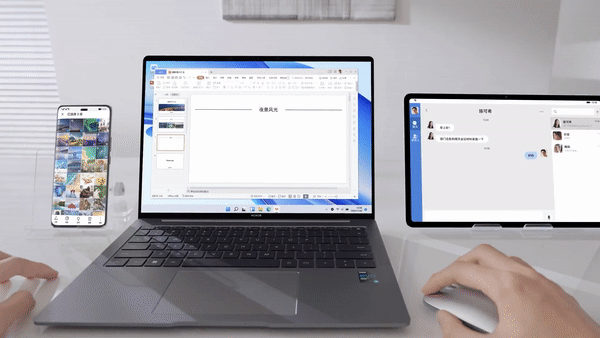 MagicRing facilitates multiple operations and keeps users more connected, allowing users to enjoy automatic connection, fast data transfers, and a smooth operating experience.
HONOR's Note function provides offline information access, PDF annotation, and audio and text synchronization for work and study.
Powered by MagicRing, The HONOR Note allows data synchronization and communication between devices.
Magic Live Smart Engine
HONOR MagicOS 7.0 offers smart recommendations for varied settings with its fast-learning skills, helping users accomplish daily chores efficiently. Magic Text accurately recognises text on a picture and converts it to a file, enhancing productivity. Users can scan text and save it as a PDF file with a single press.
YOYO Smart Assistant
YOYO features more personalized service scenarios and combines recommendations of many concurrent services in multiple situations; the service you need may be accessed with one click without frequent APP operations.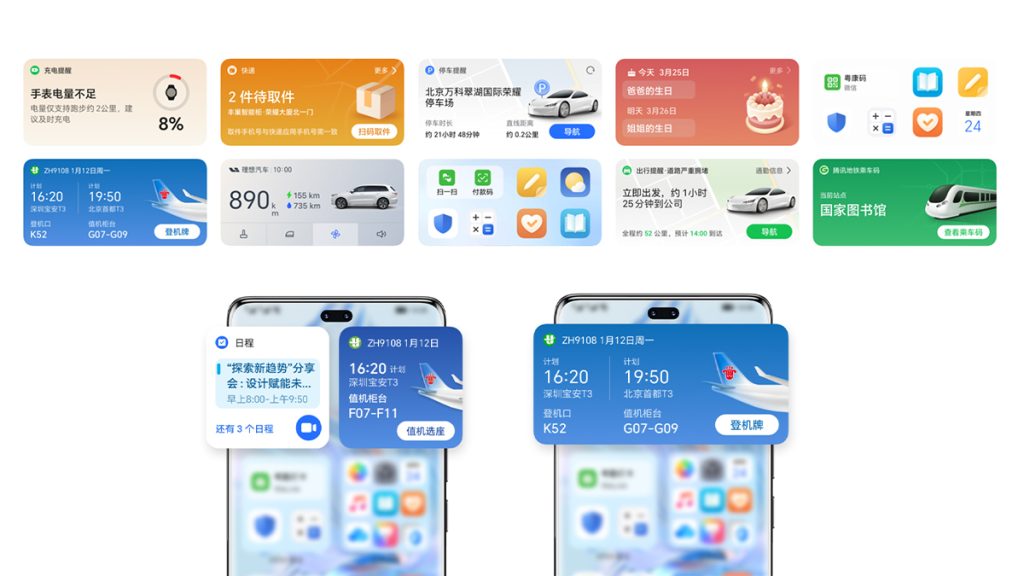 Turbo X system engine
The MagicOS 7 incorporates OS Turbo X, GPU Turbo X, and LINK Turbo X, which make up the Turbo X system engine, with the former utilizing artificial intelligence (AI) pre-loading technology to expedite application launches across multiple use cases and the latter learning to accurately supply applications with resources via scene perception and user understanding.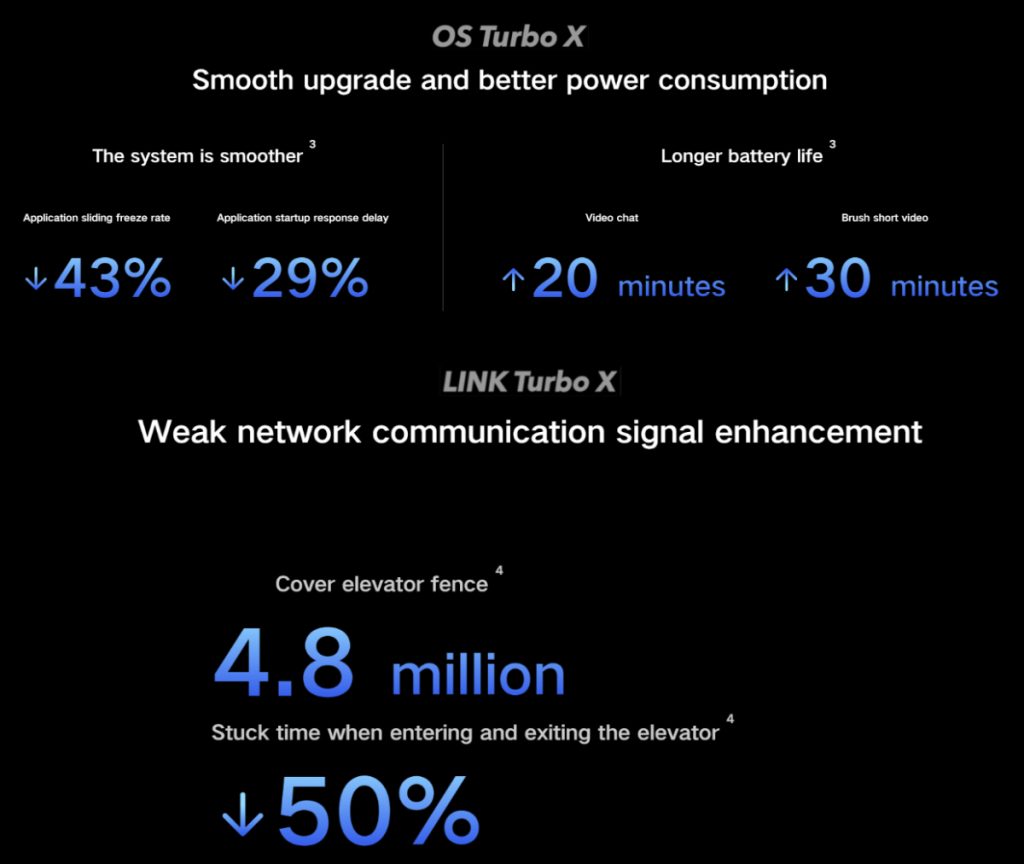 OS Turbo X: The system is now smoother, has better performance, and has improved battery life.
GPU Turbo X: Provides a better frame rate and lower power consumption gaming experience with its scene recognition-based AI graphics rendering engine and scene load-based intelligent scheduling.
LINK Turbo X: By sensing application features, accessing network features, environmental features, and learning user habits, LINK Turbo X can predict and find network jams ahead of time, giving users a better communication solution.
MagicGuard Glory Security
The user's data is protected by the MagicGuard security protection system, which extends from the Honor self-research security storage chip's lowest layer to a self-research dual TEE OS. The addition of a bank U shield, which allows for a single personal transfer of up to 5 million yuan, was also unveiled by HONOR.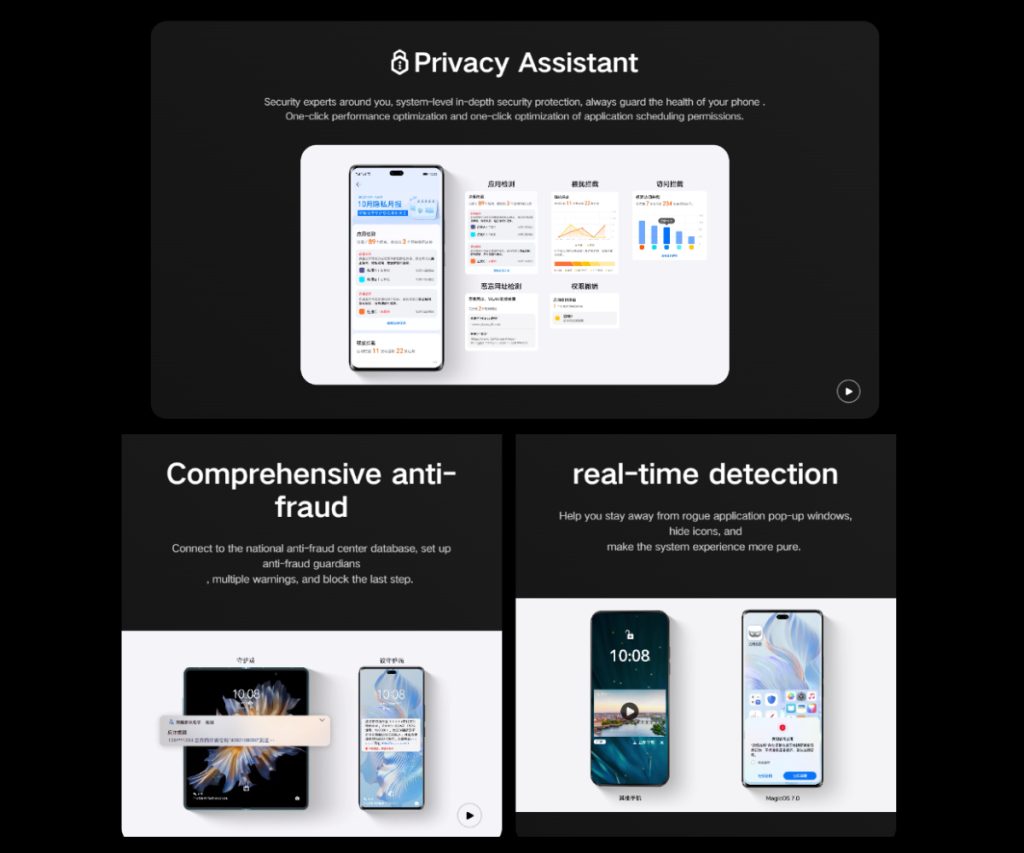 Flow Design – Natural interactive experience
When it comes to other design elements, MagicOS 7.0 uses "Flow" as its main idea. It introduces the HONOR Sans font and improves its spacing to make the layout simpler and easier to read.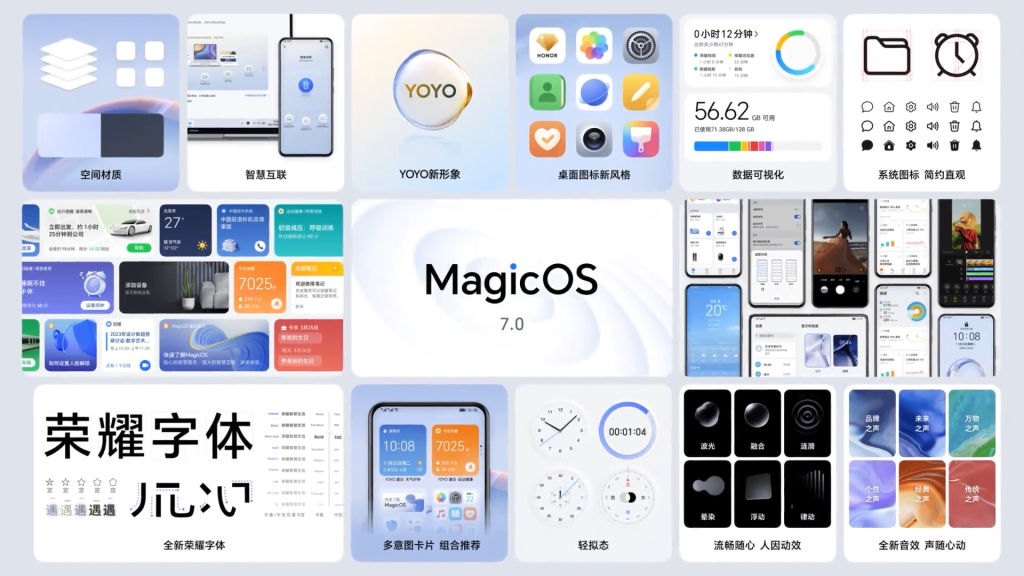 Open Technologies for Developers
HONOR will release MagicRing, MagicLive, Turbo X, and MagicGuard to developers worldwide to assist the rapid expansion of its app ecosystem. By opening 22 kits that cover five primary scenarios, HONOR allows its partners to co-develop 32 novel features. HONOR will also provide an integrated developer environment to help global developers construct a smarter, more user-centric world.
HONOR Sports Health
Along with MagicOS 7, HONOR also announced system-level card recommendations with the HONOR Health app, which intelligently recommends 300+ system-level card suggestions based on sports.
Availability
The first public beta test release of HONOR MagicOS 7.0 will start in December this year for devices in China.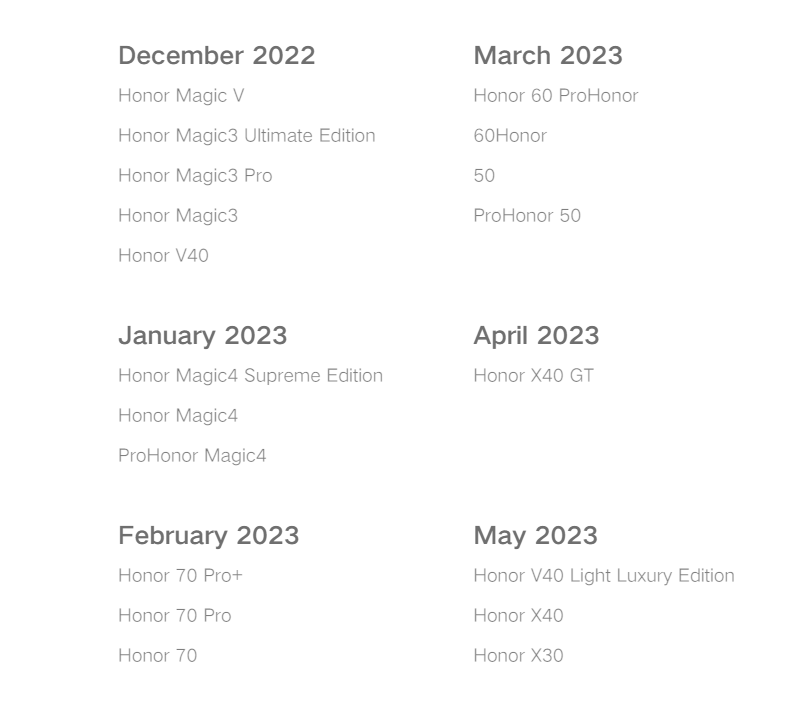 Speaking on the announcement, George Zhao, CEO of HONOR Device Co., Ltd., said:
As one of the HONOR's strategic innovations, HONOR MagicOS brings an inclusive ecosystem to life with its fully upgraded software architecture for an unmatched user experience. Enabling seamless collaboration across devices and ecosystems, the HONOR MagicOS will truly transform device-based experiences into user-centric experiences.