Announced back in 2019, Senua's Saga: Hellblade 2 is developer Ninja Theory's highly-anticipated sequel to its 2017 title Hellblade: Senua's Sacrifice. 
Exclusive to Xbox Series X, Xbox Series S and PC, the game was revealed at the Game Awards in 2019 with a dark and mysterious trailer that didn't really give much away. A couple of years later and we're still eagerly waiting to hear more details about the game, include, crucially, its release date. 
It's now been more than three years since we fought through the depths of Hel with Senua on her journey to rescue the soul of her dead lover from the goddess Hela so we're more than ready to jump into a sequel. 
With the new Xbox Series X and Xbox Series S console out in the wild, we're hoping that 2021 will bring more news about what we can expect from Ninja Theory's Xbox exclusive. In the meantime, we've gathered everything we know so far about Senua's Saga: Hellblade 2 below for your perusal.
Senua's Saga: Hellblade 2 release date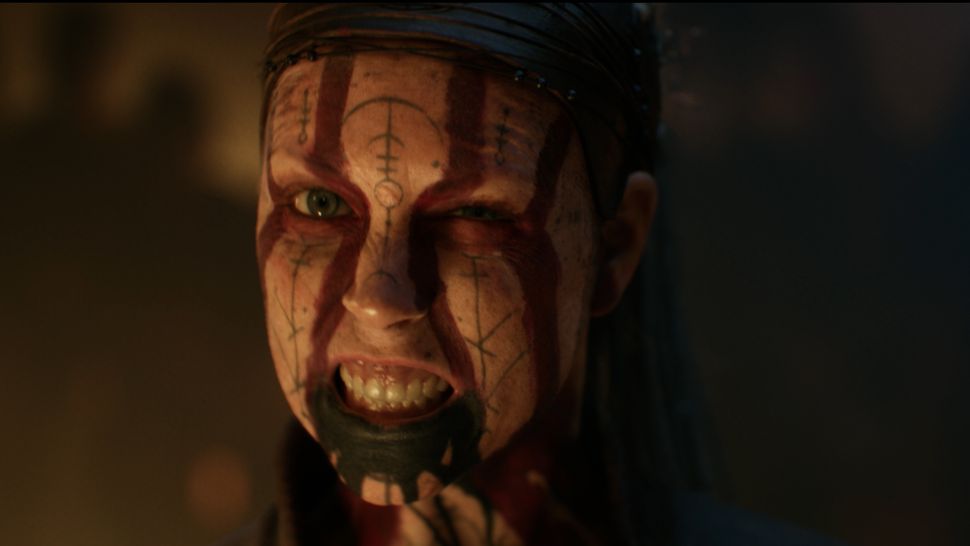 Senua's Saga: Hellblade 2 was surprisingly announced at the Game Awards 2019 with a heart-pumping reveal trailer. The announcement told us that Hellblade 2 is coming to Xbox Series X, as well as PC, but it didn't actually reveal a release date.
Though it was one of the first-revealed Xbox Series X games, Hellblade 2 wasn't referred to as a launch title, so we weren't entirely surprised that it wasn't released with the Xbox Series X in late 2020. However, now that we're into 2021 we're hoping to hear about some kind of release date soon. 
We're tempering our expectations that Hellblade 2 will be a 2021 title, though, after the game didn't appear on a January 2021 post on Xbox Wire revealing the games coming exclusively to Xbox in 2021.
Senua's Saga: Hellblade 2 trailers
Senua's Saga: Hellblade 2 was officially announced for Xbox Series X at the Game Awards 2019, with a peculiar and gritty reveal trailer. While the trailer didn't give much away in terms of story and gameplay, it did confirm that this sequel looks  much darker than its predecessor – which was already pretty dark.
Check it out below:
Senua's Saga: Hellblade 2 news and rumors
No more content for Bleeding Edge
Ninja Theory has said that it'll be adding no more content to Bleeding Edge as it's putting its focus on developing Hellblade 2, Project Mara, and The Insight Project.
With the studio now focusing on our new projects (Senua's Saga, Project Mara & The Insight Project) we have decided that there will be no further content updates for Bleeding Edge. The game is still playable on Xbox and PC. Thank you to the fans & keep teaming up & causing chaos!January 28, 2021
Melina Juergens tweets
Melina Juergens, the lead actress who plays Senua in the Hellblade series, has posted a tweet making reference to Hellblade 2. 
For every battle won, a greater battle takes its place ⚔️ #senuassaga #hellbladesenuassacrifice Makeup: @puffjockey pic.twitter.com/ORAqwI71VMJanuary 15, 2021
The tweet includes a picture of Juergens painted with Senua's rune-like patterns and scars and is captioned with the phrase "For every battle won, a greater battle takes its place", alongside Senua's Saga-related tags. It's unclear whether the tweet is an indication that Juergens is on set working on the game or whether she's just showing fans some in-character makeup. 
Not on the list
Hellblade 2 still doesn't have an official release date or release window but 2021 is looking less likely after a recent post on Xbox Wire. Published in January 2021, the post lists the games that are coming exclusively to Xbox in 2021. 
Given Hellblade 2 is an Xbox exclusive and it doesn't appear on this list, it does make it seem unlikely that the game is coming anytime soon. That said, the list is fairly limited and we imagine Xbox still has some unannounced dates up its sleeve. We'll just have to be patient until something official is announced. 
Running on Unreal Engine 5
Microsoft has confirmed that Hellblade 2 will use Unreal Engine 5 in an official Xbox Wire post. 
According to Xbox, "The team will be building the game on Unreal 5 and leveraging the power of Xbox Series X to bring the Hellblade franchise to levels never before seen." They added that the footage of the game shown during The Game Awards in 2019 "was captured in-engine and reflects the power of Xbox Series X available to developers to deliver new universes, experiences and games in ways you have never imagined."
Icelandic inspiration
Hellblade 2 made an unexpected appearance during the Xbox Games Showcase on July 23, where it was revealed that the game would be taking place in Iceland. In developer Ninja Theory's 'Dreadnought' developer diary series, the team spoke of how it has been location scouting across the country much as you would for a Hollywood film, including taking audio recordings for an special immersive, accurate representation of the landscape. Check out the video below for more.
What about the story?
We don't actually know anything about Hellblade 2's story yet but, from the trailer, it seems to be much darker than its predecessor. The trailer shows pagan rituals, breathtaking landscapes, limbs hanging from archways and a few battle sequences. There's also some hints towards Vikings – which would make sense given the time period. But this is speculation and we remain largely in the dark.