Update: The Fitbit app was down today, and the company confirmed the outage to TechRadar that prevented users from syncing their fitness tracker data to the app. It seems Fitbit has fixed the issue and ensured users' steps will be counted despite the interruption, according to an official tweet:
The interruption to Fitbit syncing and services should now be resolved. We apologize for the interruption and appreciate your patience. Steps during this time should still be counted, and this article can help if you have further trouble syncing: https://t.co/TrTpr8x7nlMarch 3, 2021
See more
Prior story…
The Fitbit app had been down for nearly six hours, leaving users unable to view their sleep, heart rate and activity stats, or send messages to contacts. Fitbit Premium users were unable to access workouts and mindfulness sessions, and those who had logged out of the app in an attempt to fix the problem couldn't log back in.
Users found a hopeful message at the top of the Fitbit app affirming the company was working on a fix. The company echoed this to TechRadar in a statement, but didn't indicate when the fix would be coming. 
"The Fitbit app is experiencing issues," a Fitbit spokesperson told TechRadar. "We are actively working to resolve it and will keep you posted as we know more."
DownDetector showed that users around the world began reporting problems at 12pm GMT (7am EST), when the app began failing to connect to Fitbit's servers.

Editors at Android Authority and TechRadar have found that, although the app interface loads at first, modules fail to appear and data isn't synced from their devices. Widgets for step count, calories, Active Zone Minutes and floors climbed all remain blank.
Other users have been logged out and are unable to get back in. Instead, they receive an error message 'Fitbit.com is unavailable. Please try again later'. It's not possible to log into the Fitbit.com website to view your dashboard either.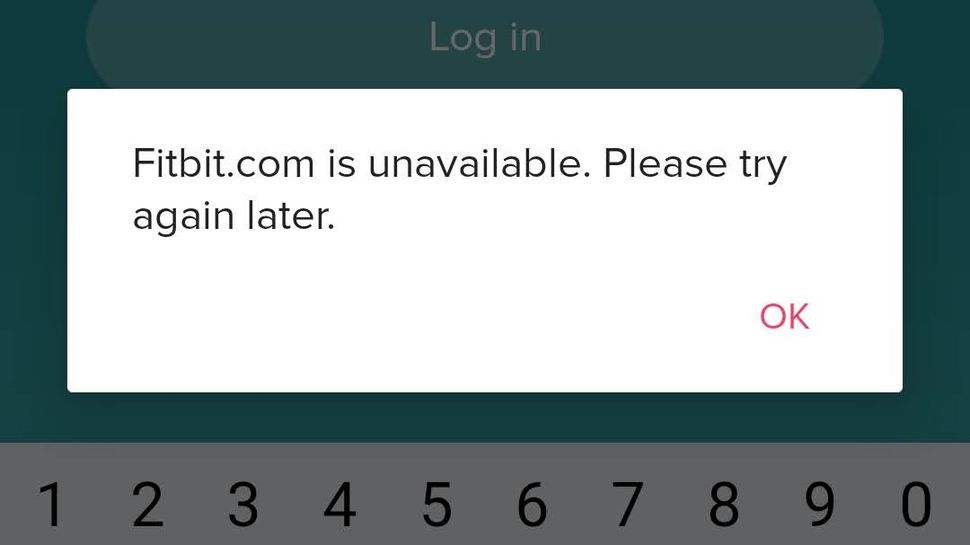 Without the app, it's impossible to review sleep scores, activity trends and SpO2 readings. Fitbit Premium users will be unable to access their catalog of workouts, including the new meditation sessions from Deepak Chopra added last week.
Fitbit devices will also be unable to receive firmware updates until the issue is resolved. These include the new blood oxygen saturation app for the Fitbit Charge 4, which is meant to be rolling out over the coming days.
Fitbit has acknowledge the outage on its Twitter account, and says that it's working on a solution.
We have identified a technical issue interrupting Fitbit services, and are working to fix it. Thank you for your patience.March 3, 2021
See more
The issue doesn't seem to be universal though; some owners of Fitbit smart scales have reported that they can't sync their weight and body composition data, but TechRadar's homes editor is able to use the app with her scale as normal.
What should you do?
For now, all you can do is wait. Don't reinstall the app or unpair your watch – while that's often recommended as a way to resolve problems, this particular issue is on the server side, not on your phone, and you'll be unable to log back into the app or reconnect your device until it's resolved.
Although the outage is inconvenient, it shouldn't cause any problems longer term. Your data might not sync with the app right now, but it isn't lost; it will still be stored on your fitness tracker or smart scale, and will be uploaded to the app once Fitbit's servers are back online. When this happens, you can expect your stats to sync with third-party services like Strava as well.
If you're having any problems not described here, get in touch with us by emailing news@techradar.com.
More to follow