The best AirPlay speakers in 2021 make listening to music from your iPhone or iPad a breeze.
AirPlay is Apple's wireless streaming standard, and that means if you're already bought into the Apple ecosystem with iPhones, iPads or even an Apple HomePod, you're probably using it already. However, to go with AirPlay and the products you already have, you need some speakers, and that's why we've collected together our favorite AirPlay-friendly speakers. 
In 2019, AirPlay (and AirPlay speakers) made headlines, with the protocol appearing on more devices, and AirPlay 2 – the next generation of Apple's own cutting-edge proprietary wireless platform – arriving on the scene. 
AirPlay 2 shakes things up a little and turns the Apple streaming standard into a proper multi-room platform – it even adds Siri integration into speakers that never would've had it before too. 
To prepare you for the continuing renaissance of Apple-friendly wireless speakers, here are the best AirPlay speakers available to buy right now. 
[Update: The Apple HomePod mini has finally gained support for handoff functionality, which allows you to seamlessly transfer music, podcasts, and calls between your phone and the compact smart speaker. 
All you need to do is hold your iPhone near the HomePod mini, and as well as being able to transfer playback between the devices, you'll also see personalized listening suggestions and playback controls automatically appear on your screen. You won't even have to unlock your phone to adjust these settings.]
The best AirPlay speakers in 2021: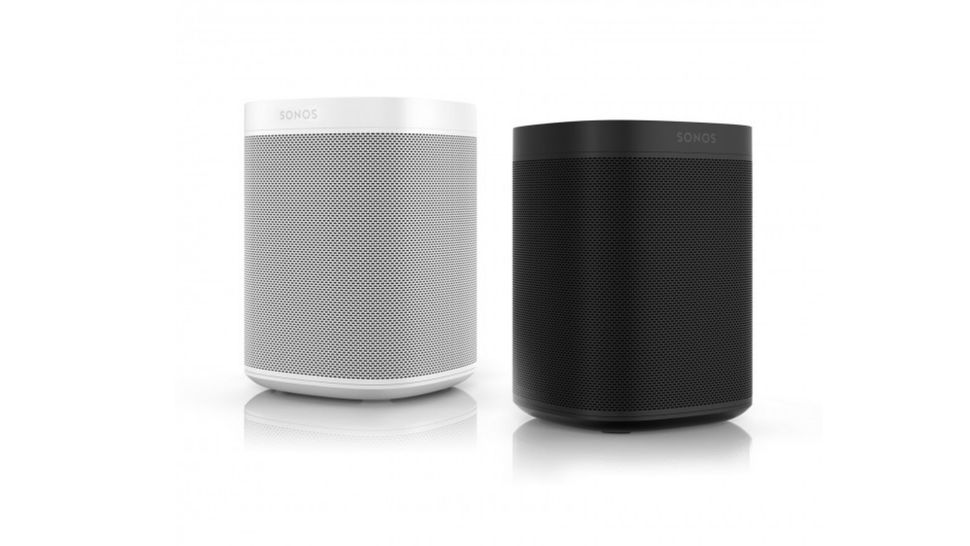 Sonos One started a revolution. It's the first smart speaker that doesn't make users choose between smarts and sound quality (it features both). 
Given that this is a Sonos speaker, you won't be surprised to hear that the Sonos One sounds pretty fantastic. Throw Elegie by Mouse on the Keys at the speaker, and sound has real punch and energy to it. The song's kickdrum… well… has kick to it, and drives the energy of the song. It's an impressive amount of power from such a small speaker. 
The speaker even deals admirably with more complicated pieces of music. Silent Earthling by Three Trapped Tigers sounds clear and crisp, despite the multiple layers of instruments circulating throughout the song. 
Of course, much of what's written above could also have been said of the original Play:1 when it was first released back in 2013. The real story here is about how voice control is integrated – it is simply wonderfully executed. 
If that wasn't enough, the Sonos One got an update in 2019, which added AirPlay 2 into what was already a winning speaker. Now you can play any sound from an iPhone or iPad, or Mac computer – including YouTube videos and Netflix movies – on the Sonos One. You can also ask any Siri-enabled device to control Apple Music on Sonos speakers.
Read more: Sonos One Review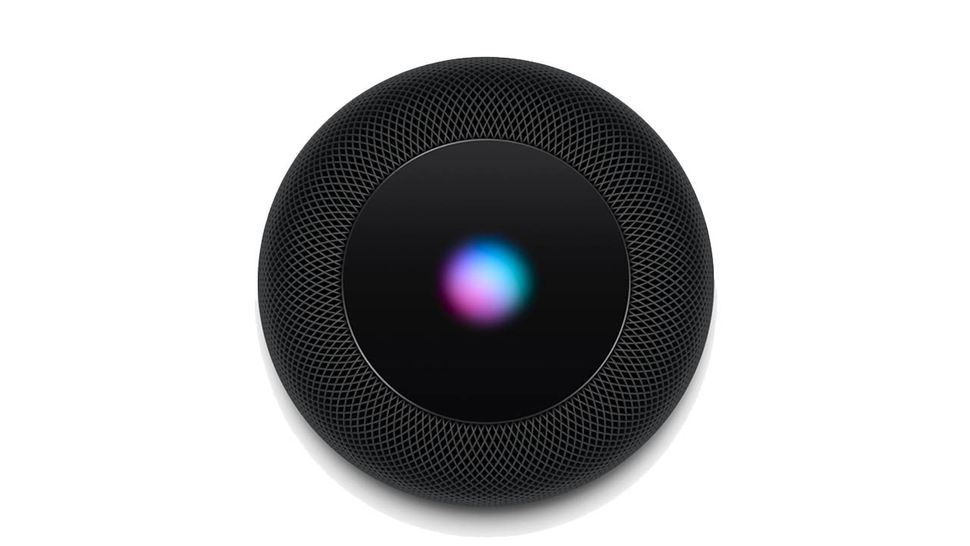 Apple's official Siri and AirPlay speaker is the HomePod. 
The obvious benefit of an Apple HomePod over an Echo or Google Home device is that it'll play nice with your other Apple products. So if you're a die-hard Apple fan the HomePod may be a no-brainer. 
But it's worth asking the same question you should always be asking yourself when you want to splurge on a new Apple product: how much of a premium should you pay for owning a device that fits only seamlessly into the Apple ecosystem?
When we reviewed the device we were torn because we were really reviewing two things at once: how the HomePod weighs up as a premium speaker and how it fares as a smart home hub.
In the former category, the HomePod is excellent, as it boasts incredible sound and a very intuitive set-up. But in the latter, Siri is only middling in its implementation, and the fact that you're not able to break out of the Apple ecosystem for many key functions also rankles.
Read more: Apple HomePod review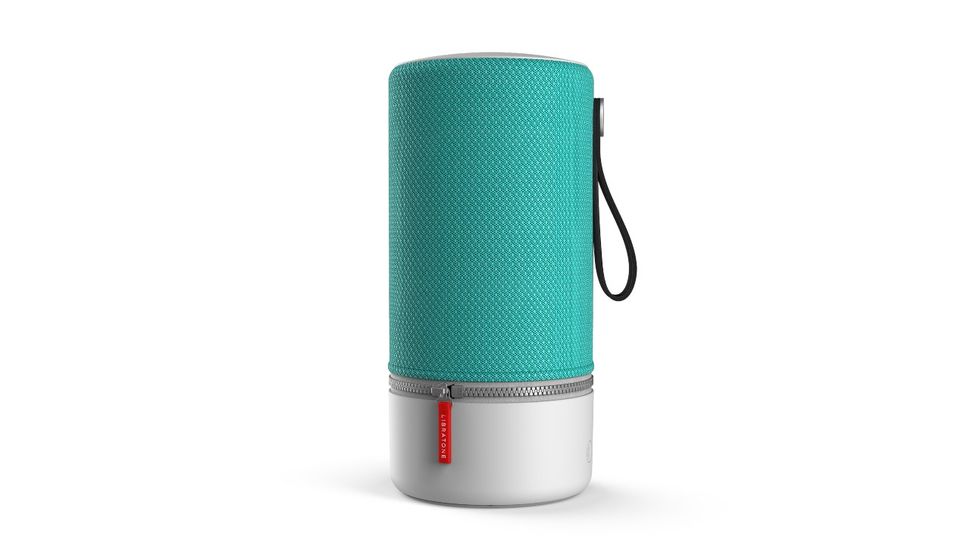 Although some devices may beat the Zipp 2 for overall fidelity and definition, there isn't the big gulf in performance you might expect. 
Instead, the Zipp 2 manages to get up to an impressively uncomfortable output level at full blast without a hint of distortion, but maybe just lacks a little mid and low range definition to make it the best in its class.
The Danish design philosophy of less is more, doesn't quite apply to the Zipp 2 with a connectivity list that'll make most other smart speakers envious. This makes it almost platform-agnostic, allowing it to handily fit into a lot of existing multi-room arrangements (folks using AirPlay 2 enabled Sonos systems or Apple AirPods look most likely to benefit here). 
Take this into consideration, along with the flexibility its battery brings and its all-round satisfying sound, and you have the smartest multi-room speaker currently out there.
Read more: Libratone Zipp 2 review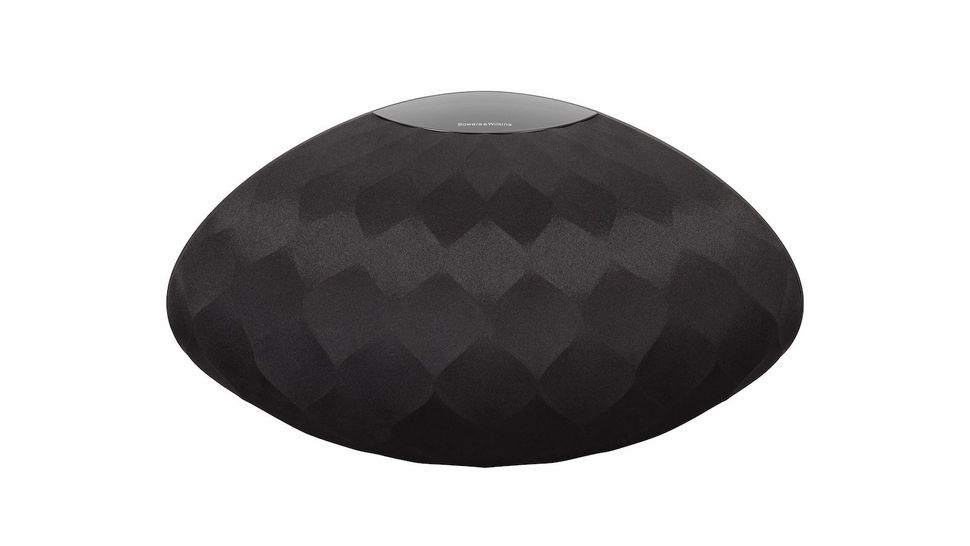 It will divide people with its looks, and it will exclude some people with its price, but the Formation Wedge is Bowers & Wilkins doing what it does best, delivering bold looks and bigger sound.
Sound from the Wedge is spread far and wide, without becoming vague or ill-focused, and there's enough outright power to fill even large rooms with sound. While it's apparent where the music originates, there's a much less pronounced 'sweet spot' than some less capable wireless speakers generate and the Wedge is an enjoyable listen, no matter where you are in relation to it.
Bluetooth (proper aptX HD Bluetooth, what's more) is available, as is Spotify Connect. And, of course, Apple AirPlay 2.
Read more: Bowers & Wilkins Formation Wedge review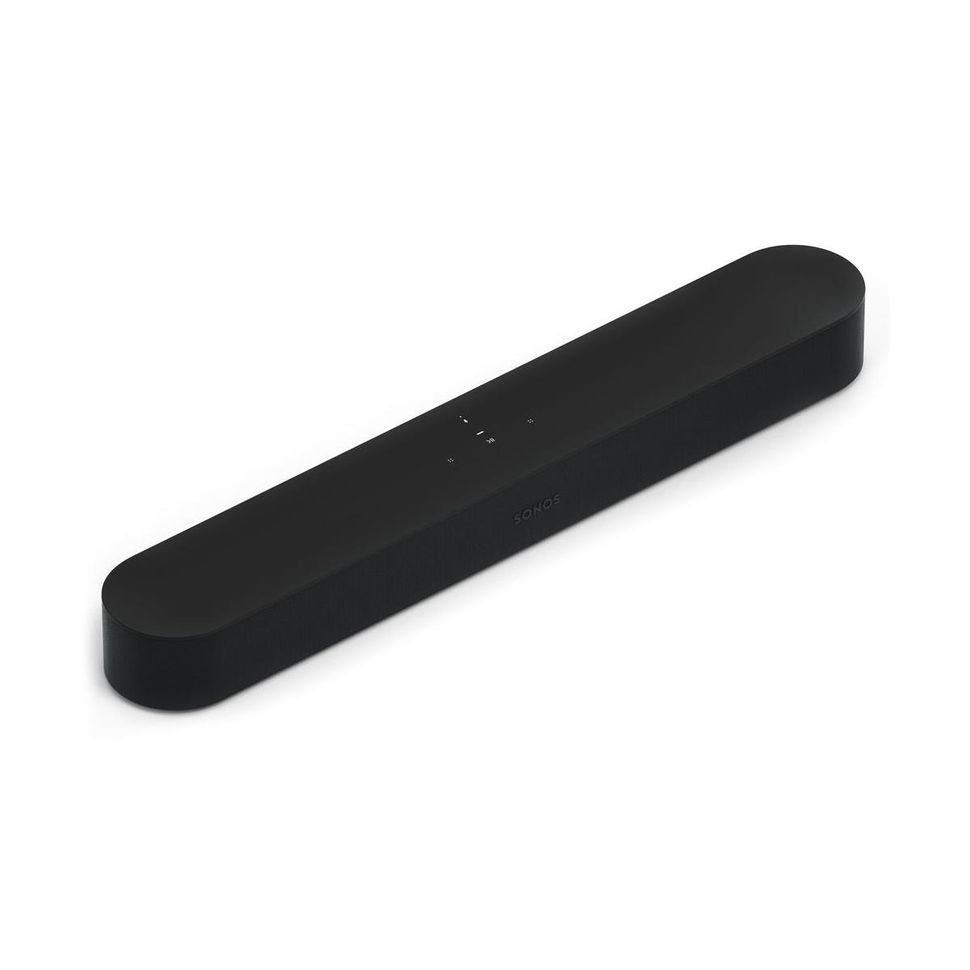 If you're looking for an AirPlay speaker that can not only stream music but tackle TV audio as well, the Sonos Beam is the best option money can buy.
It's a fantastic soundbar for its price, one that takes full advantage of the Sonos ecosystem as well as Apple's, and is a joy to use (and set up, if your television has HDMI ARC). Its smaller form factor means it's a device that will sit comfortably next to a 32-inch TV, but it's got enough of a footprint to not be dwarfed by a much bigger set either.
If you're an Apple enthusiast who is also after additional functionality (like Amazon Alexa support and the possibility of multi-room audio via Sonos products), then you can't do any better than this for an AirPlay speaker.
Read more: Sonos Beam review
Looking for Dolby Atmos support? Check out the Sonos Arc, which also supports AirPlay.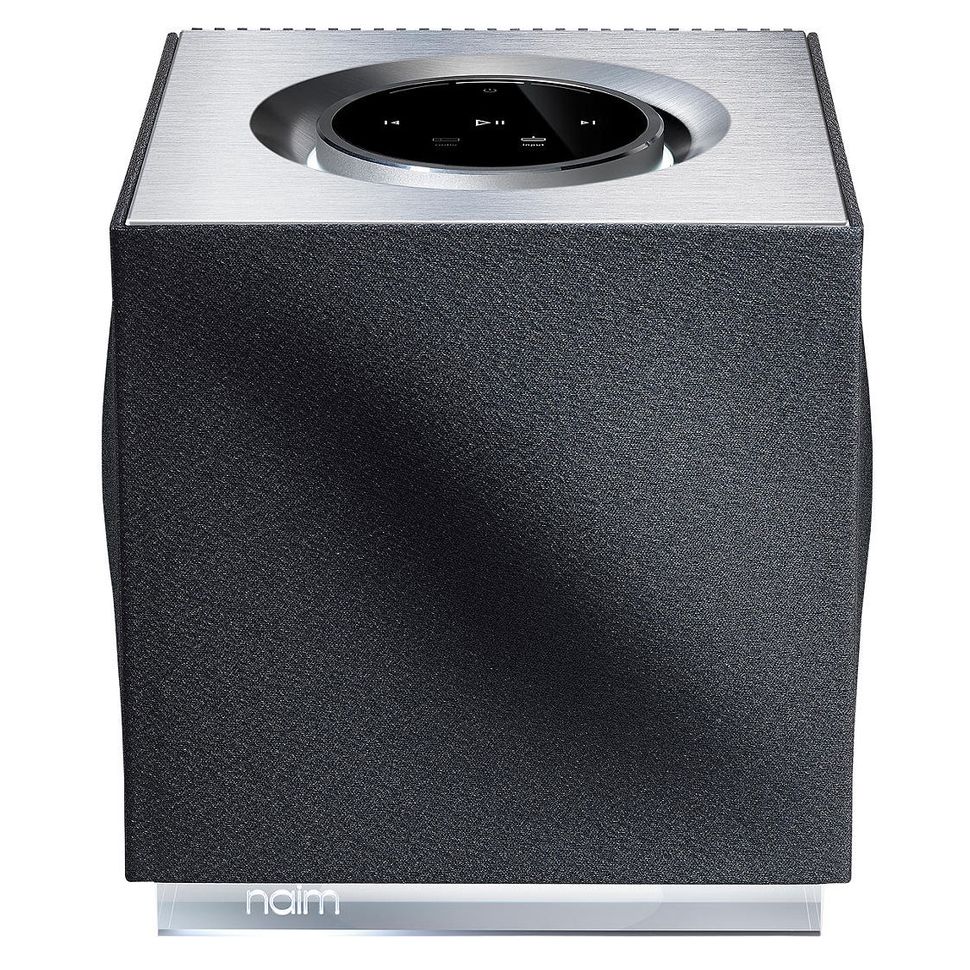 Naim makes some of the most stylish wireless speakers available and the Naim Mu-so Qb, a smaller version of the Mu-so soundbar released in 2014, is no exception. 
In simplest terms, it's an AirPlay-ready speaker cube that adds style to just about any room. And yes, these are our words, not Naim's. The fabric grille on its sides is curved and a glass-like acrylic block at its bottom makes the Qb look like it's floating. (Sort of.)
It also has a striking control wheel up top, and lit touch buttons that control playback away from your phone. 
The Naim Muso Qb sound is lively, with great bass for its size, and good soundstage separation for a wireless speaker. It uses tilted drivers to make dispersal as wide and stereo-like as possible. This isn't just an AirPlay speaker, either: It has Bluetooth, multi-room using the Naim app, a USB port for direct playback and a digital connector that lets you plug in your TV or AV receiver.  
Performance, portability and versatility? It doesn't get much better than this.
Read more: Naim Mu-so Qb review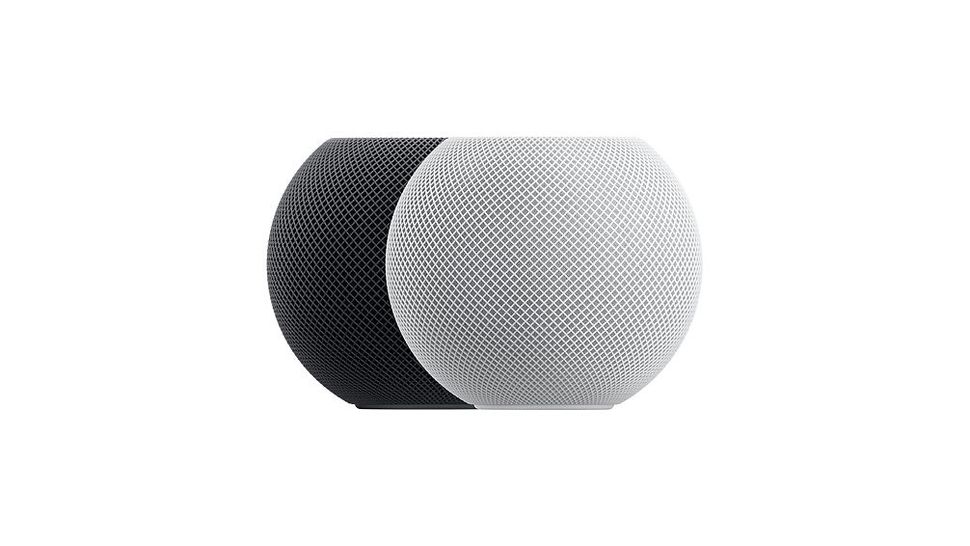 For anyone looking to enter the Apple smart ecosystem, or who has an Apple Music subscription, the HomePod mini is a great option. It's far cheaper than some might expect, packing mighty sounds and an elegant design for under $100 / £100 / AU$150. However, Siri and the smart home experience still need some work, even years after launch.
For us, the audio performance is the key reason to buy the HomePod mini. It's excellent for a speaker that's so small, and it really feels like the right mix of price and sound quality. The bass isn't too heavy, vocals aren't lost in the mix, and when you pair two minis the stereo experience is really immersive.
Read more: Apple HomePod mini review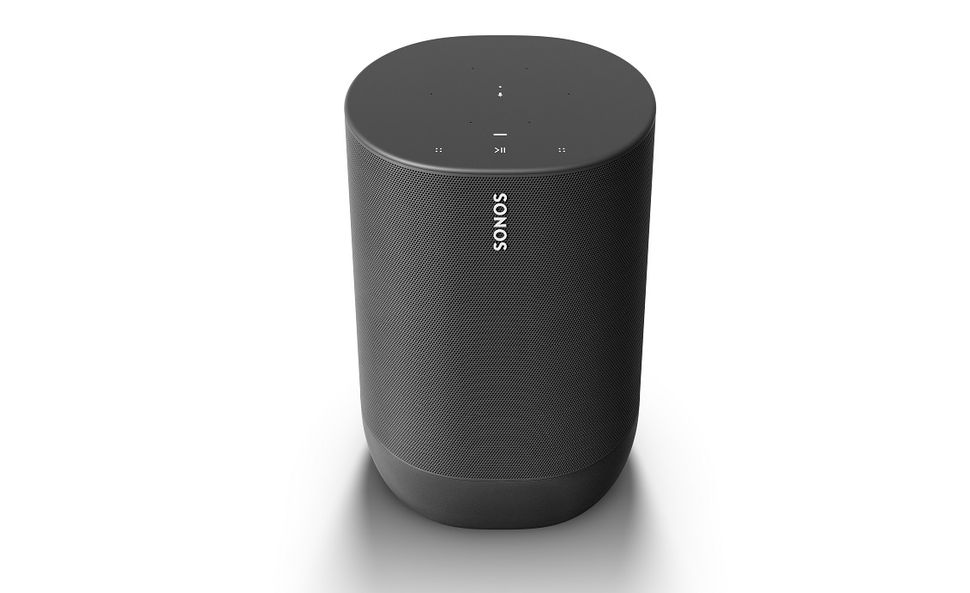 Here's the thing about the Sonos Move – it's so good, you might want to consider it not only as your on-the-go party station, but also as your main in-the-home wireless speaker too.
With two quality drivers, a solid app that unlocks playback from hundreds of wireless sources, multi-room capabilities and smart audio-tuning tech which tweaks the output based on the speaker's immediate surroundings, the Sonos Move is engineered well beyond your average Bluetooth speaker, with Apple AirPlay 2 support built-in. It's a versatile speaker, one that stands solidly alongside the built-for-home Sonos speakers that the company made its name on.
It's not perfect – it's heavy as a byproduct of its incredible sound, it's expensive due to its rich feature set, and it sadly can't be used as rear channels for a home cinema set-up. But if you've got the money, it's hard to fault the Sonos Move when it comes to hunting down the very best Bluetooth speaker in the world.
Read more: Sonos Move review