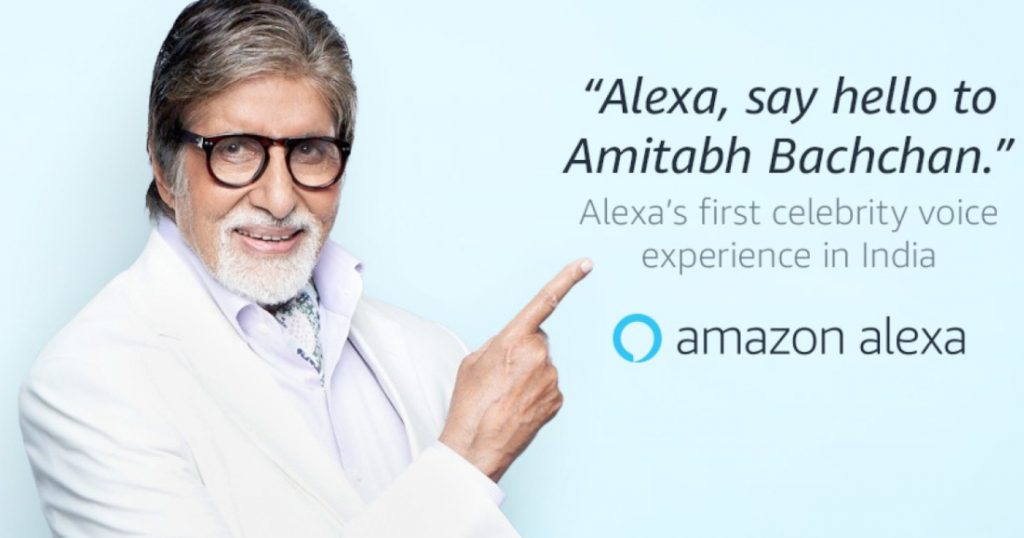 E-commerce giant Amazon India, has announced a partnership with Hindi-film industry legend, Amitabh Bachchan that will provide a rather unique feature to the Alexa voice assistant experience. The celebrity will work with Amazon to record and lend his voice to Alexa, which customers will be able to purchase as a voice experience.
The feature will contain many of Amitabh Bachchan unique voice lines along with jokes, weather, shayaris, motivational quotes, advice, etc. Customers can invoke the feature by simply asking  Alexa anything and receive a response in Amitabh Bachchan's voice.
The feature will be launched sometime next year and it will be compatible with all Alexa-integrated devices like the Echo, Fire TV Stick, the Alexa App, and other third party devices.
Commenting on the partnership, Amitabh Bachchan said:
Technology has always given me an opportunity to adapt to new forms. Be it in movies, TV shows, podcasts and now, I am excited to create this voice experience in partnership with Amazon and Alexa. With voice technology, we are building something to engage more effectively with my audience and well-wishers.