Presidents' Day mattress savings are here, but are they worth shopping? In short, yes – Presidents' Day mattress sales tend to rival the prices we see during Black Friday deals. But as I've learned in my years of covering these major shopping events, there are ways to maximize your savings.
Before browsing this year's Presidents' Day mattress sales, follow these four shopping tips to get the best value for your money. I've kept a keen eye on the ever-fluctuating prices of the best mattresses, especially in light of inflation, so I'm able to impart the knowledge I've accrued as a deal-hunter and conscientious consumer.
With the extra cash you pocket as a result of following this buying advice, you can put your money towards other Presidents' Day deals you have on your wish list. Just keep these mattress shopping hacks in mind…
Is Presidents' Day a good time to buy a mattress?
National holidays are usually accompanied by sales, but Presidents' Day tends to yield the best mattress deals of the year outside of Black Friday.  It's the first major shopping event of the year, so a lot of brands want to make an impact with low prices. Plus, it's an opportunity for manufacturers to clear old stock as they prepare to release new mattresses in spring.
4 ways to save during Presidents' Day mattress sales
1. Prioritize price over discount
A screaming percent-off discount doesn't always guarantee a good deal. Mattress companies adjust their suggested retail prices (MSRPs) all the time, while inflation continues to gradually bump up costs. That leads to many mattress bargains seeming better than they actually are, so it's better to focus on the price you're paying.
The best way to know if you're scoring a legitimate mattress deal is to check the price history. Our shopping experts continuously monitor mattress prices and include all of that information on our dedicated sales pages. That way, you'll be able to readily discern whether or not you're getting a bonafide bargain on the bed you want.
Check out our dedicated sales pages for top mattress brands below, and bookmark your favorite ones for quick access to the latest discounts:
Meanwhile, head to CamelCamelCamel to check the price history for mattresses sold at Amazon and its third-party sellers. For all other merchants, Google Shopping (opens in new tab) provides a 30-day snapshot of mattress sale prices. 
2. Look for free gifts with purchase
Brands are keen to sweeten their mattress deals by offering free sleep accessories with purchase. These items typically include pillows, sheets, a mattress protector – or all of the above. This is a convenient option if you're swapping to a different mattress size, adding a new bed to your home, or looking to refresh your current bedding.
Free gifts can be tempting, but it's important to be discerning here, too. Some mattress brands embellish the value of their freebies to give the impression that you're saving more money than you really are. If your sheets and pillows are perfectly fine, don't risk paying extra for things you don't need – look for the best savings you can find on a mattress alone.
That said, if you're hoping to upgrade your sleep setup in one fell swoop, take a look at this editor's choice Presidents' Day mattress bundle:
3. Know exactly what you want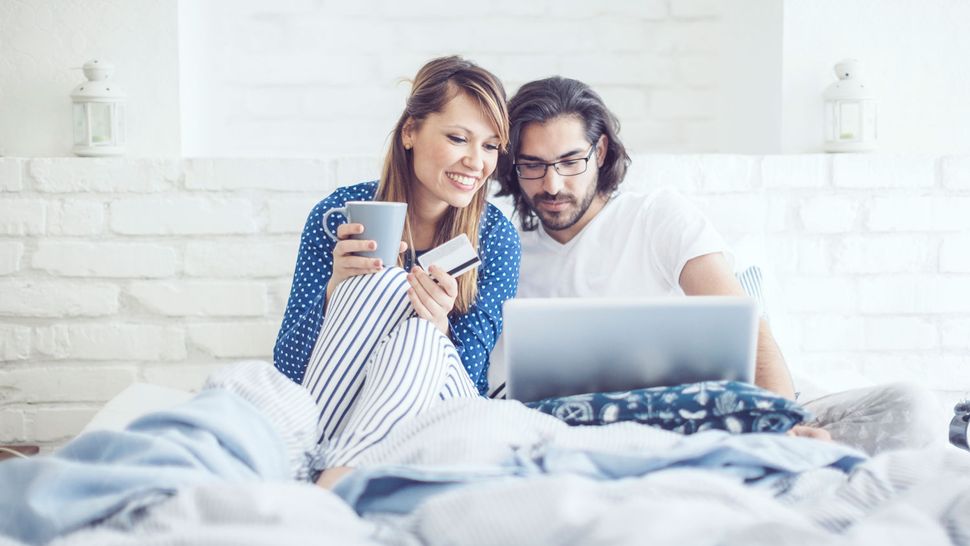 Don't base your purchase solely on discounts and brand reputation. Knowing what you need from a mattress can help you avoid a costly mistake. Falling into a cycle of buying-and-trying mattresses can add up over time. 
Sleeping on the wrong mattress can also take a toll on your health – either causing back pain or negatively affecting your well-being due to low-quality sleep. Head that potential issue off at the pass by assessing your needs according to your build and weight, dominant sleep position, and whether you deal with any sleep-related issues.
Like to sleep on your side? Focus your search on side sleeper mattresses. Prone to overheating? Look for a specialized cooling mattress. Seeking maximum pressure relief for achy joints? A memory foam mattress should fit the bill.
Of course, firmness and comfort are subjective. That's why it's crucial to purchase a mattress with an at-home trial period so you can get a feel for it yourself. (More on that below.) Also, read the reviews for an idea of how well a mattress performs in the areas that are most essential to you.
By arming yourself with the knowledge you need to make an informed buying decision, you'll be less likely to wind up with a mattress that's totally wrong for you.
4. Shop around (but try to buy direct)
The best mattress deals tend to come straight from the brands themselves, but it's still worth shopping around. Major retailers like Amazon, Walmart, and Mattress Firm host their own Presidents' Day mattress sales. These stores generally match whatever discounts mattress brands are offering, but you may stumble upon a much lower price elsewhere.
Shopping around is also helpful if the mattress you want is out of stock directly from the manufacturer. Alternatively, you could avail of perks such as free 2-day shipping via Amazon Prime, or curbside pickup from a store with a physical location nearby if you need your new mattress right away. 
However, if prices are the same everywhere, we strongly recommend purchasing straight from the source. The best mattress brands offer generous at-home sleep trials and warranty periods, perks third-party retailers may not honor or match. Plus, buying directly from a mattress manufacturer will ensure more straightforward aftercare should you need anything repaired or replaced down the line.
If you insist on purchasing from an authorized reseller, go over their terms and conditions with a fine-tooth comb to see what you qualify for when it comes to trials, returns, and aftercare.  
Now that you know how to maximize your savings during this year's Presidents' Day mattress sales, have a look at some of the best deals we're finding today: