India smartphone market ships 53 million units; 9% growth YoY in Q3 2020: Counterpoint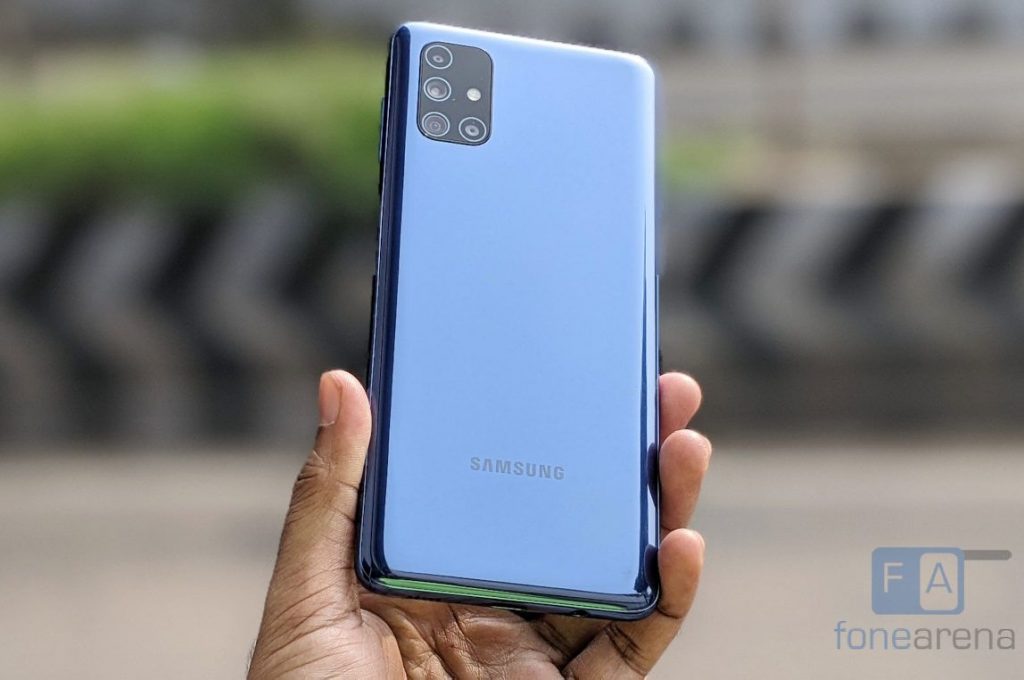 The Indian smartphone market has strongly recovered in the third quarter 2020, shipping over 53 million units and growing by 9% YoY. The growth in this quarter comes after a decline was recorded in Q2 2020, which was caused due to the pandemic restrictions. As the restrictions have been largely lifted, the market bounced back quickly, with Samsung in the lead followed closely by Xiaomi.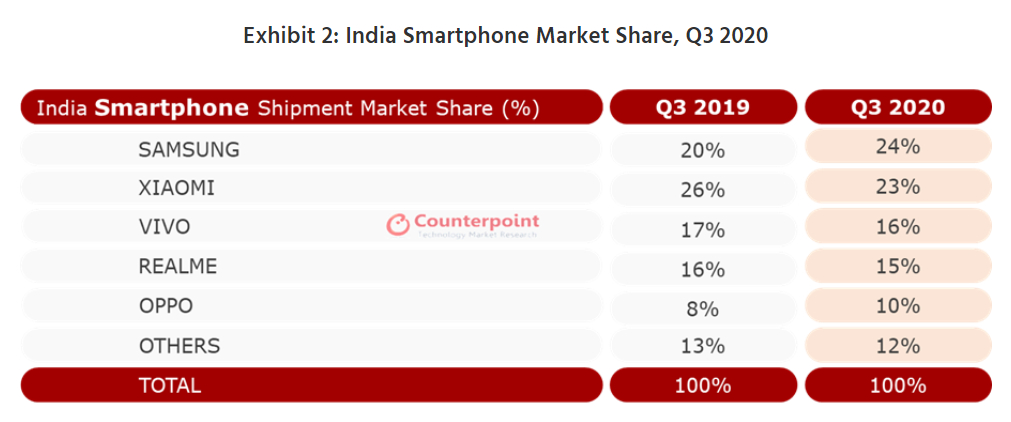 According to the Counterpoint Research report, Samsung recorded a growth of 32% YoY, taking the number 1 spot in market share after 2 years. This can be attributed to Samsung's effective supply chain and the fact that they have products across a huge price range.
At a close second place, Xiaomi had a decline of 4% YoY, which can be explained by the disruption in supply chains caused by the pandemic. Their most popular smartphones for the quarter were Redmi 9 and Note 9 series of smartphones. At third place is Vivo, growing by 4% YoY with strong demand for its Y-series and at 4th place is realme who also recorded a 4% growth YoY.
OPPO found success in its budget A series of smartphones, contributing to its 30% growth in shipments for the quarter. And finally, Apple continued to lead the premium smartphone market, followed by OnePlus.

The first four places are same when it comes to handset market that includes smartphones and feature phones, but OPPO is replaced by Itel in the fifth spot. The Indian feature phone market registered a 5% YoY growth in Q3 2020 with Itel being the number one brand followed by Samsung and Lava.
Commenting on the report, Senior Research Analyst Prachir Singh said:
The Indian smartphone market is on a recovery path as the lockdown restrictions have been relaxed. The market has shown a consistent growth for the last few months. It saw strong demand during the Independence Day period in August as major online platforms hosted massive sales. September has always been a high sell-in month as brands prepare for the upcoming festive season and push stock in the channels. Almost all the brands recorded growth compared to the last year.